Published: Friday, October 08, 2021 04:14 PM
Back 2 Business applications close Oct. 13
The Illinois Department of Commerce and Economy Opportunity is currently accepting applications for the second round of Back 2 Business Grants. As a member of the Tourism and Hospitality Committee, my office and I are well versed in these applications and here to help!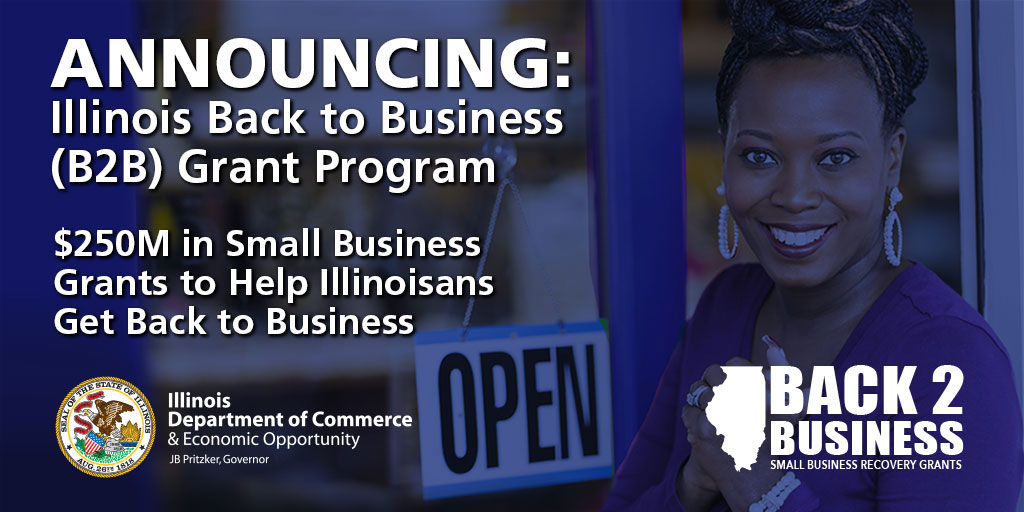 The deadline to submit applications is Oct. 13. Back 2 Business grants are designed to help restore operational losses to small businesses caused by the COVID-19 pandemic. To be eligible, a business must have taken in less than $20 million in revenue in 2019 and experienced a revenue loss in 2020. Grants can range between $5,000 and $150,000 depending on the size of the loss. All small businesses are encouraged to apply, but priority will be given to the hardest hit industries, including restaurants, hotels, and salons, disproportionately impacted areas, and businesses that have not yet qualified for any state or federal assistance.
Interested businesses can find more information or apply on the DCEO website. Again, the deadline for applications is Oct. 13.
People's Legislative Councils
My series of People's Legislative Councils has been continuing through October. Last week, I met with a group of seniors in Ravenswood.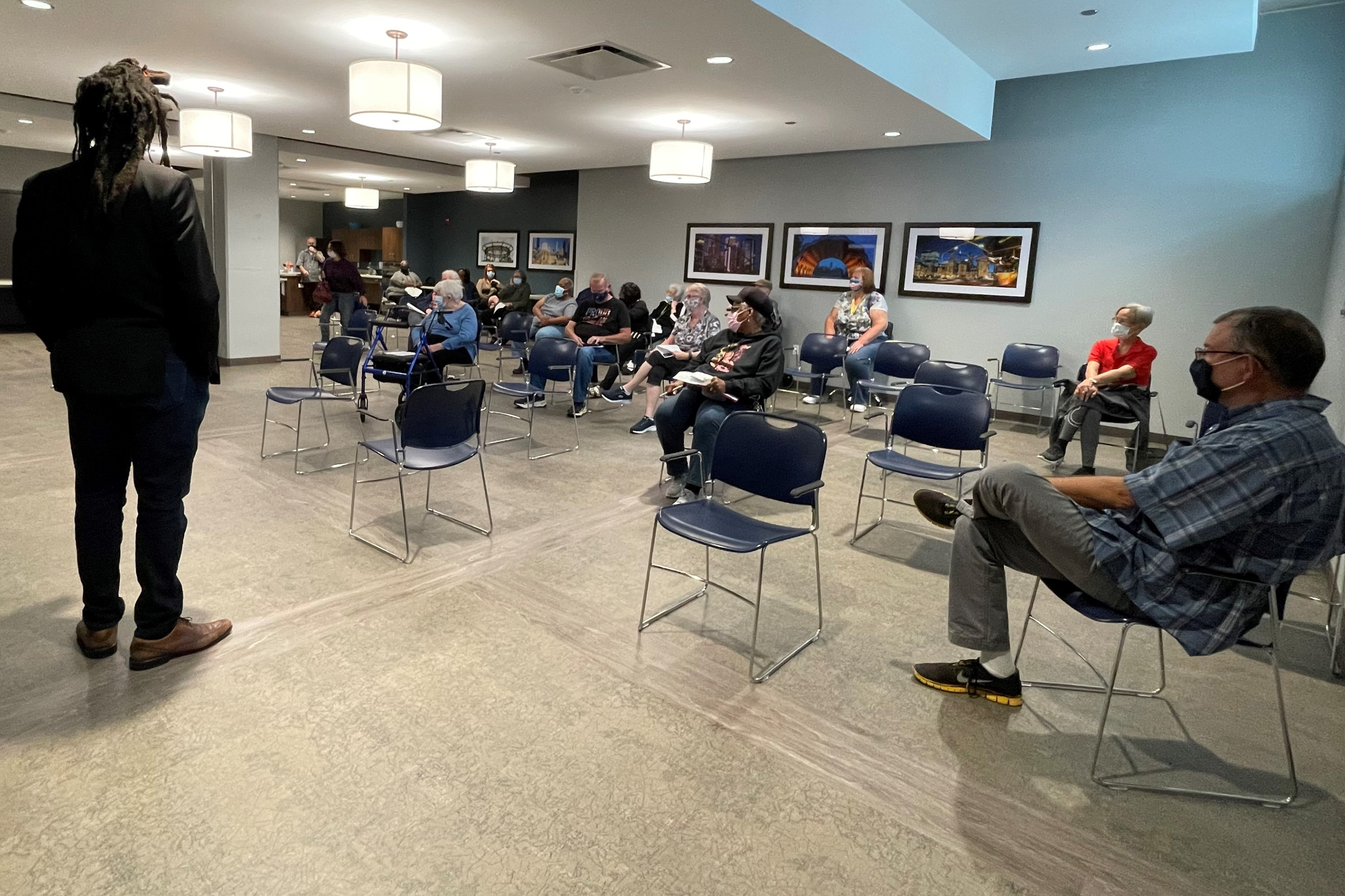 During this discussion, common themes the seniors expressed were their concerns about consumer protection, including fraud and unethical and relentless solicitation, and difficulty with accessing state agencies and services. We have a lot of seniors in the 7th district, and I will continue to center their needs and concerns in my legislative work.
This week, I sat down with a group of high school students in West Ridge.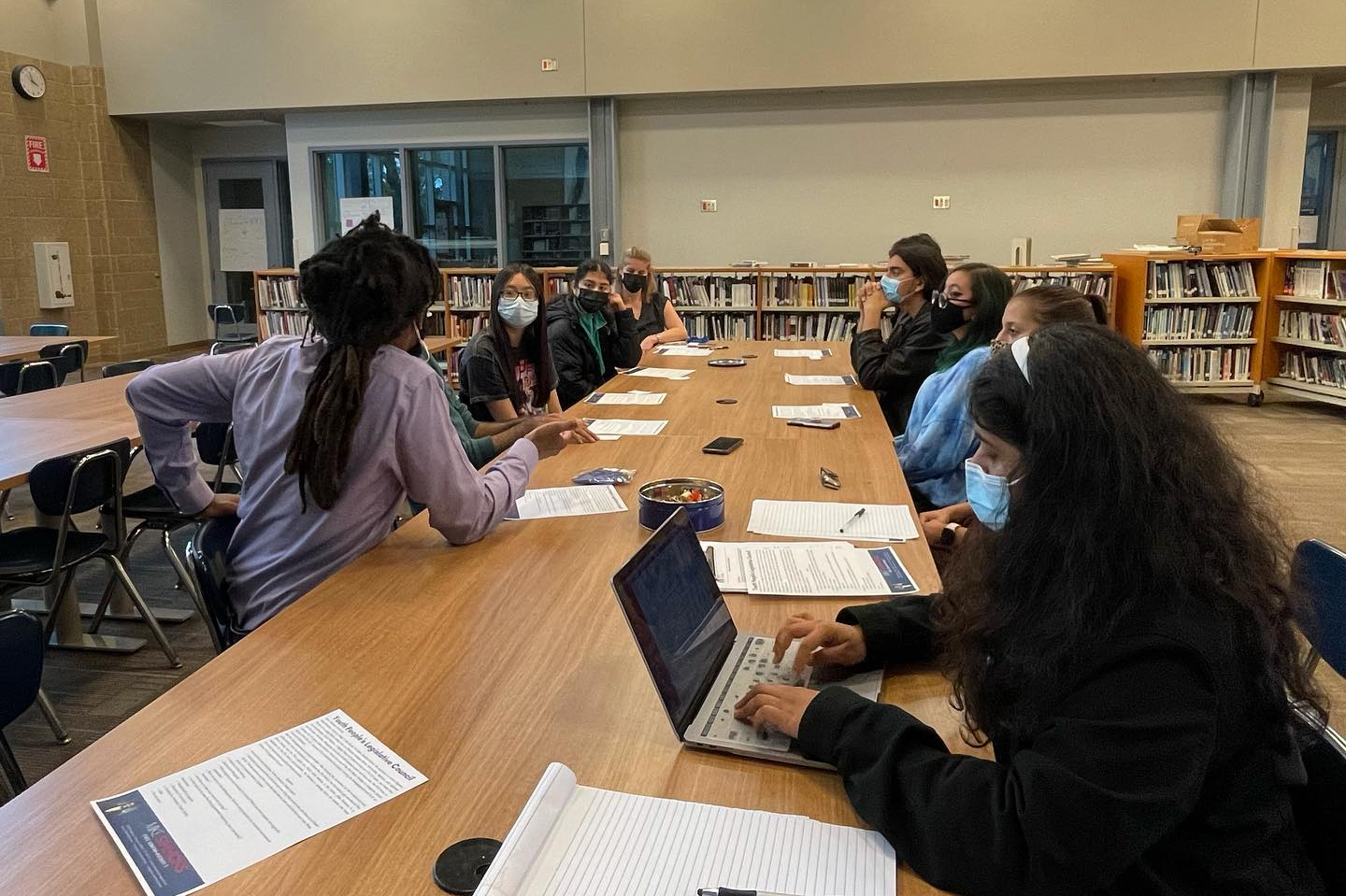 We spoke about the importance of mental health care and how to break down the stigmas around seeking help. As a member of the Senate Behavioral and Mental Health Committee, this issue is very close to me.
I want our legislative work to be centered around the needs of the people I represent, and a good way to achieve that is to include the community in agenda setting and listen directly to the people most affected by issues across the district.
Sen. Simmons in the news
Out in the Community
AIDS Walk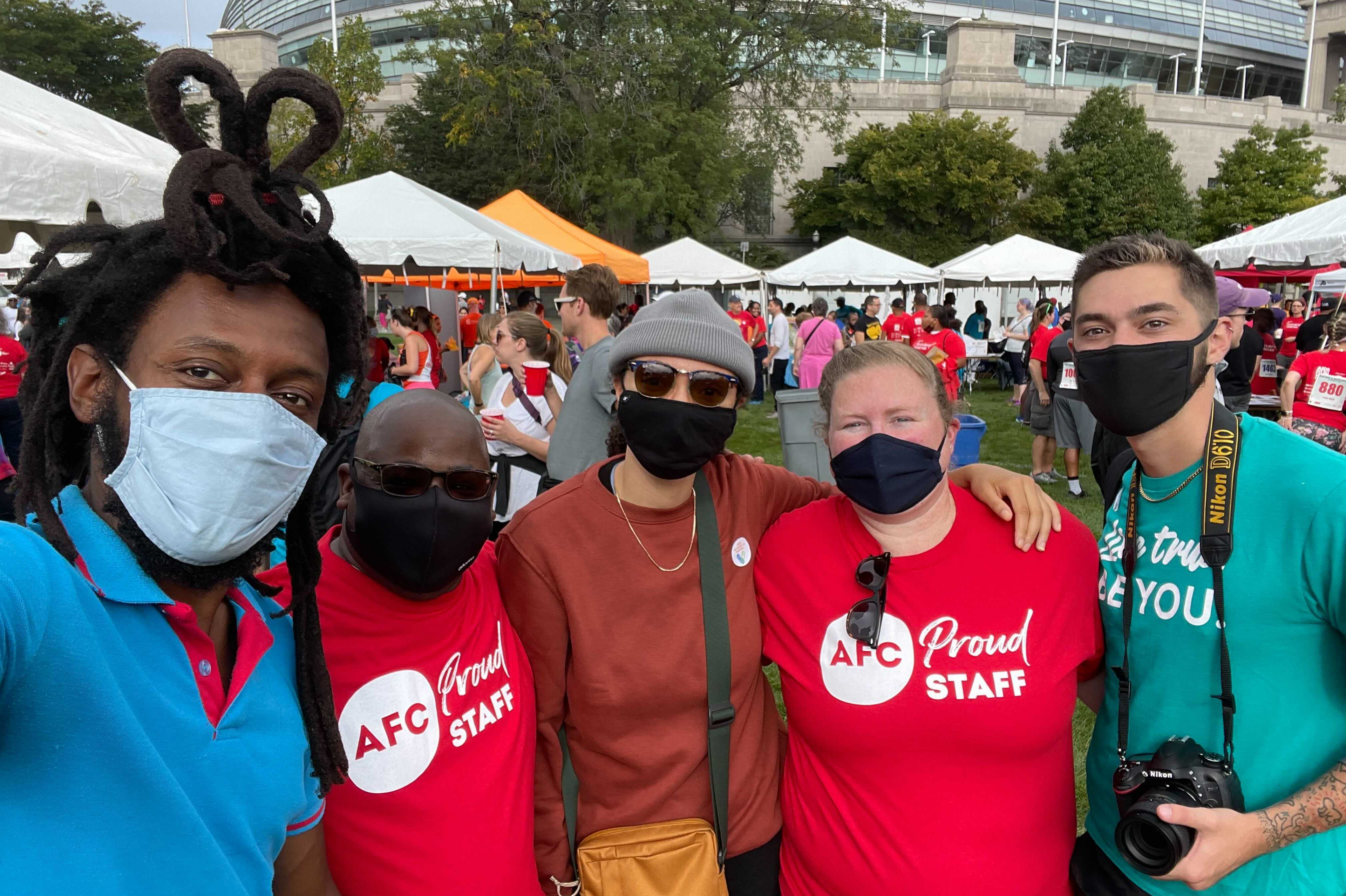 Last weekend, I kicked off the AIDS Run & Walk Chicago with the AIDS Foundation of Chicago! I was honored to celebrate the critical work of the AFC and be out in the community fighting for LGBTQ+ visibility and resources. The race had over 2,000 participants and our community was definitely seen! We are going to keep making ourselves seen and heard in our city and state. I am proud to champion bills like Senate Bill 2133, which requires data to be collected on the impact of COVID-19 on the LGBTQ+ community. The work continues and I am here for it!
Women's March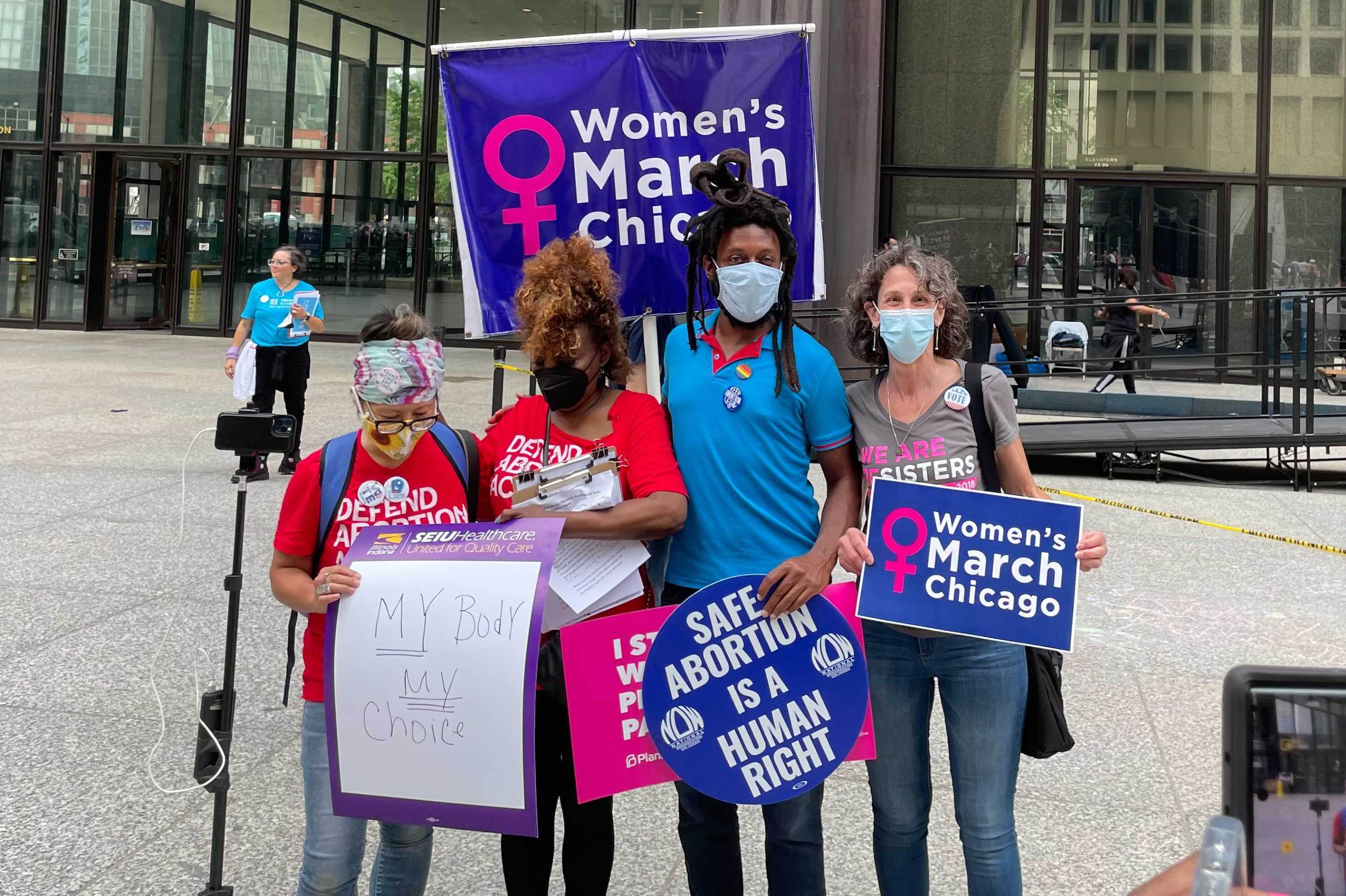 Last weekend was major for the pro-choice movement and the fight for bodily autonomy. I was proud to stand alongside thousands of advocates and residents as an ally and protest the abortion ban in Texas, as well as bring attention to the Young Women's Safety Act (also known as the Repeal of the Parental Notification Act). I am a proud chief co-sponsor of this legislation, and want to see it passed during the upcoming veto session.
Shred Event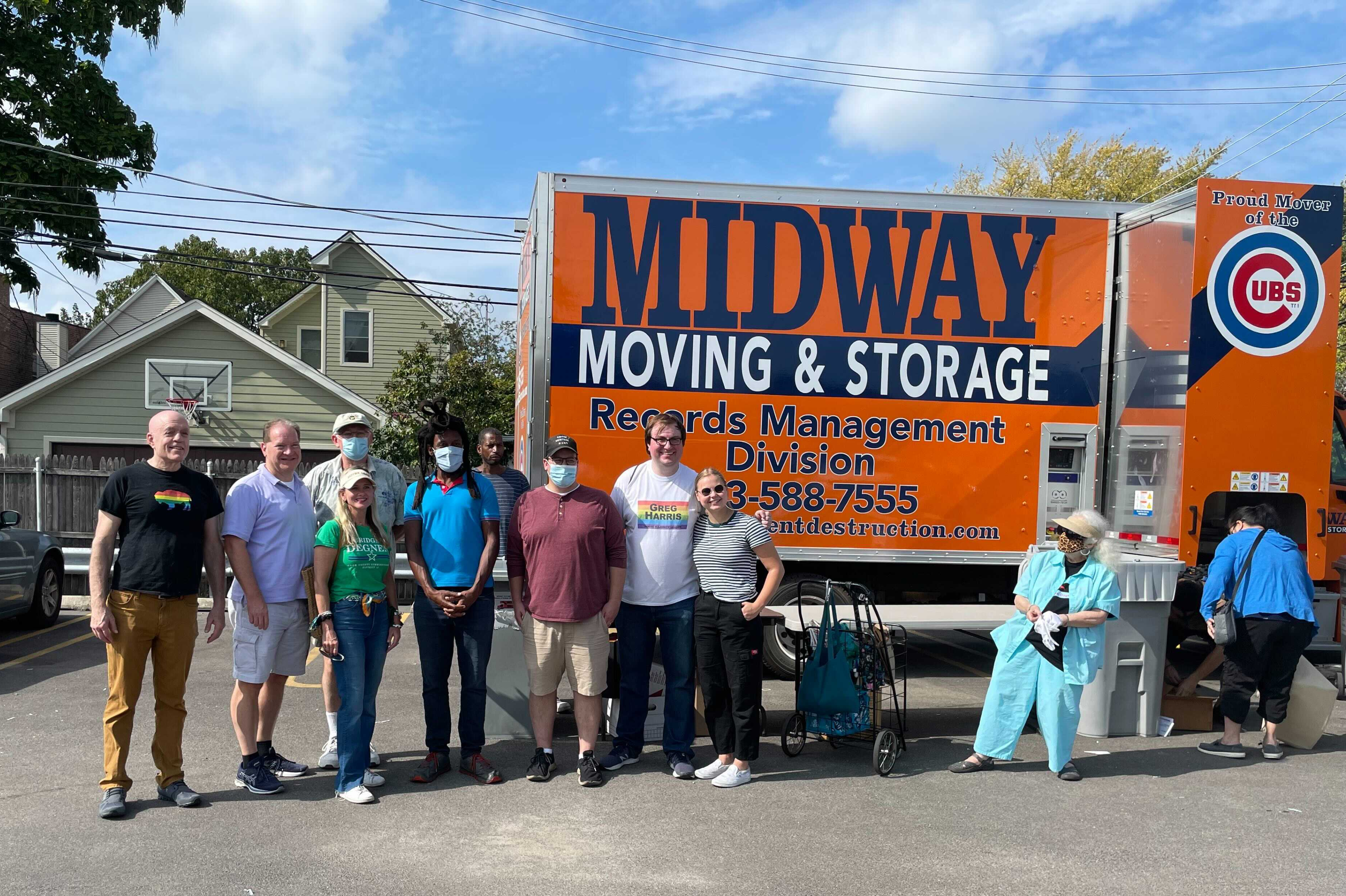 Sen. Simmons speaks with residents participating in the 47th Ward Shred Event. Did you miss the event? That's okay! We are hosting another with Ald. Harry Osterman and Rep. Kelly Cassidy on Oct. 15! See below for more details.
Glenwood Farmer's Market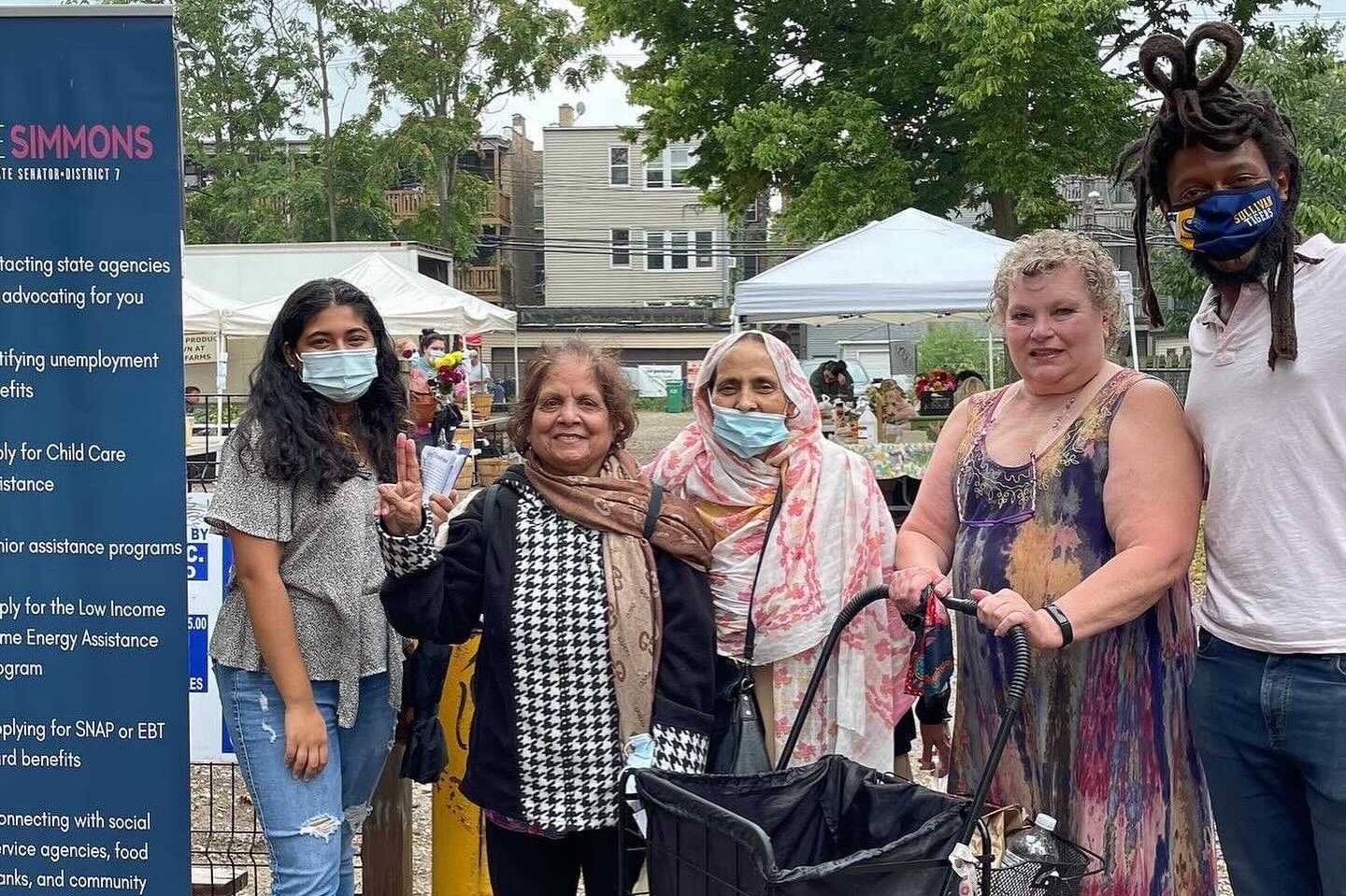 I visited the Glenwood farmers market on Sunday! You have until Oct. 24th to check out local vendors at 1233 W. Pratt Blvd. You can go anytime on Sundays from 9 a.m. - 2 p.m. See below for more information on the Glenwood Farmer's Market and other farmer's markets in our area.
Lincoln Square Apple Fest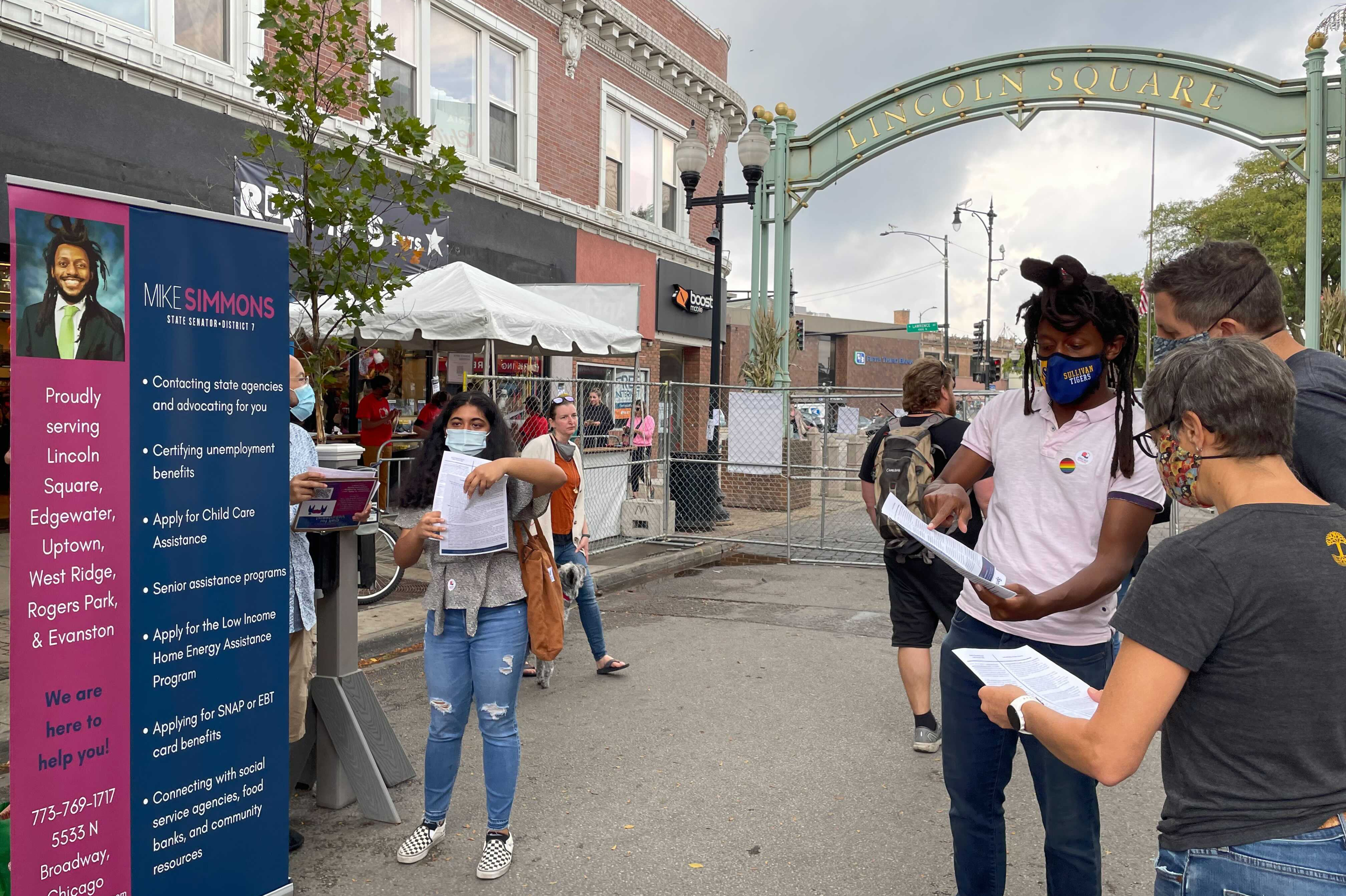 My team and I visited the Lincoln Square Apple Fest last weekend to meet with constituents and enjoy the festivities!

Local Farmer's Markets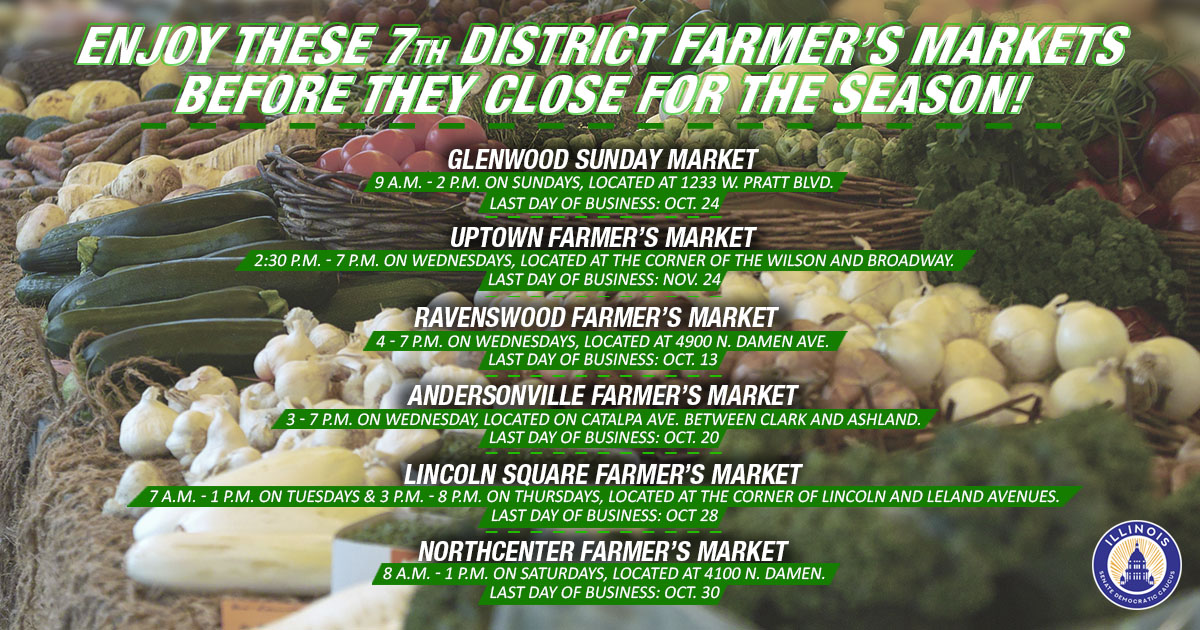 (Click the image for a higher resolution version.)
Upcoming Events
Vaccination Event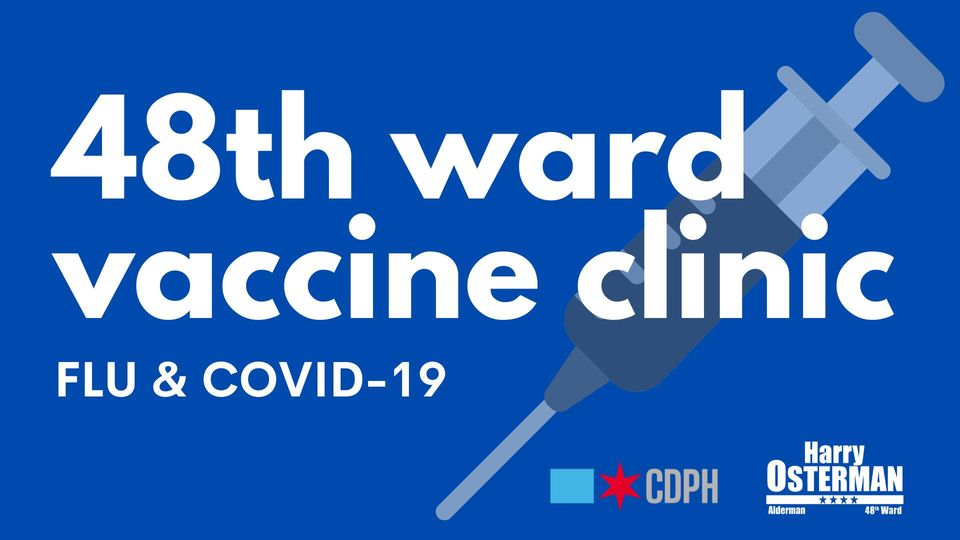 On Oct. 12, The 48th Ward is hosting a flu and COVID-19 vaccine event in Jubilee Hall at St. Ita's Church, 5500 N. Broadway. Please bring an ID and health insurance card with you if you have them. No one will be turned away due to insurance or immigration status. Please register in advance here.
Shred Event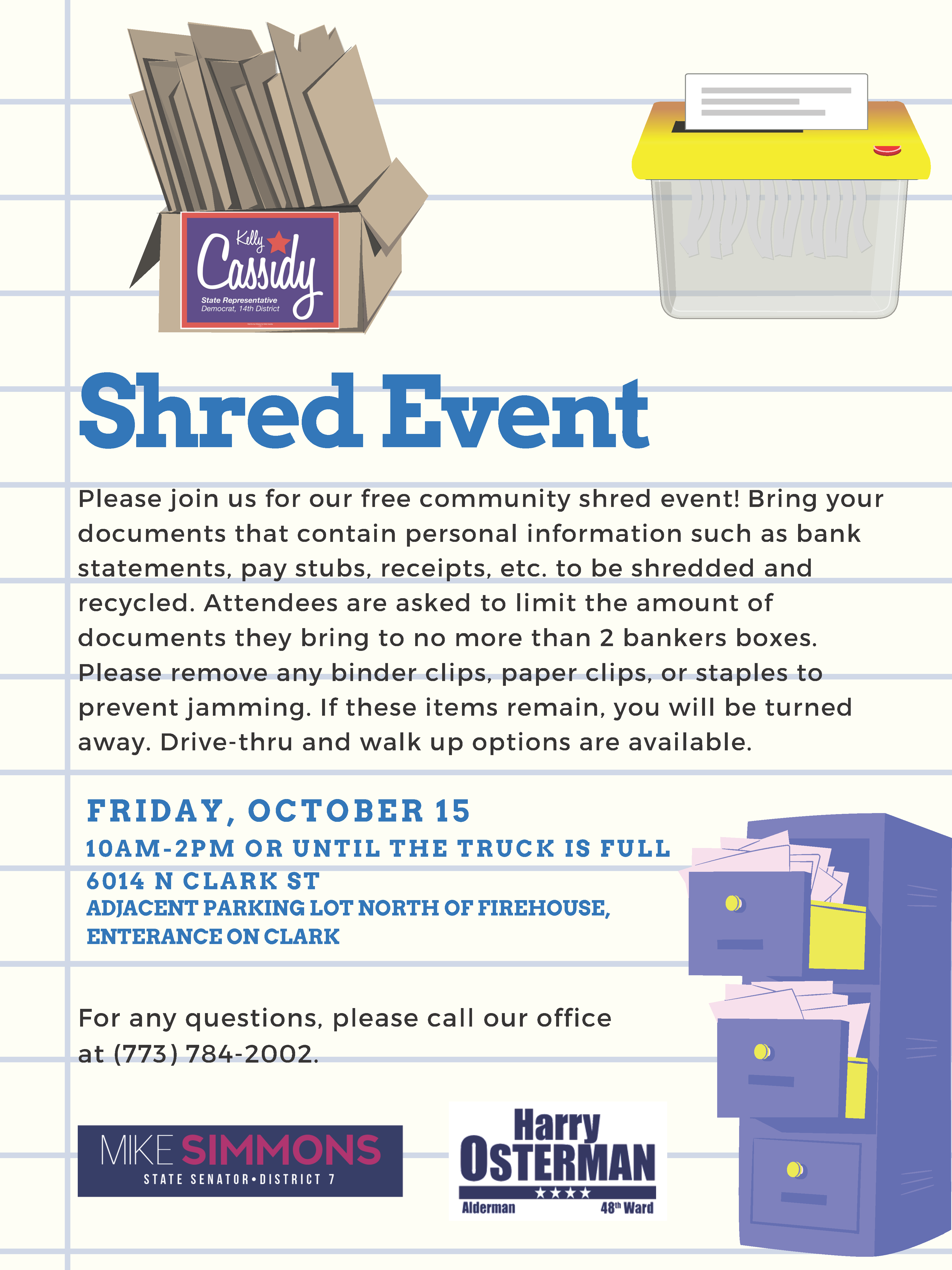 I'll be hosting another shred event, this time with Ald. Harry Osterman and Rep. Kelly Cassidy. Stop by to securely dispose of any unwanted sensitive documents!
CALLING VOLUNTEERS! Would you like to volunteer for the shred event? If so, register by clicking here.
As always, please do not hesitate to contact my office at (773) 769-1717 if we can help you with anything.
Sincerely,

Mike Simmons
State Senator | 7th District
Category: Uncategorised