Published: Thursday, May 18, 2023 01:46 PM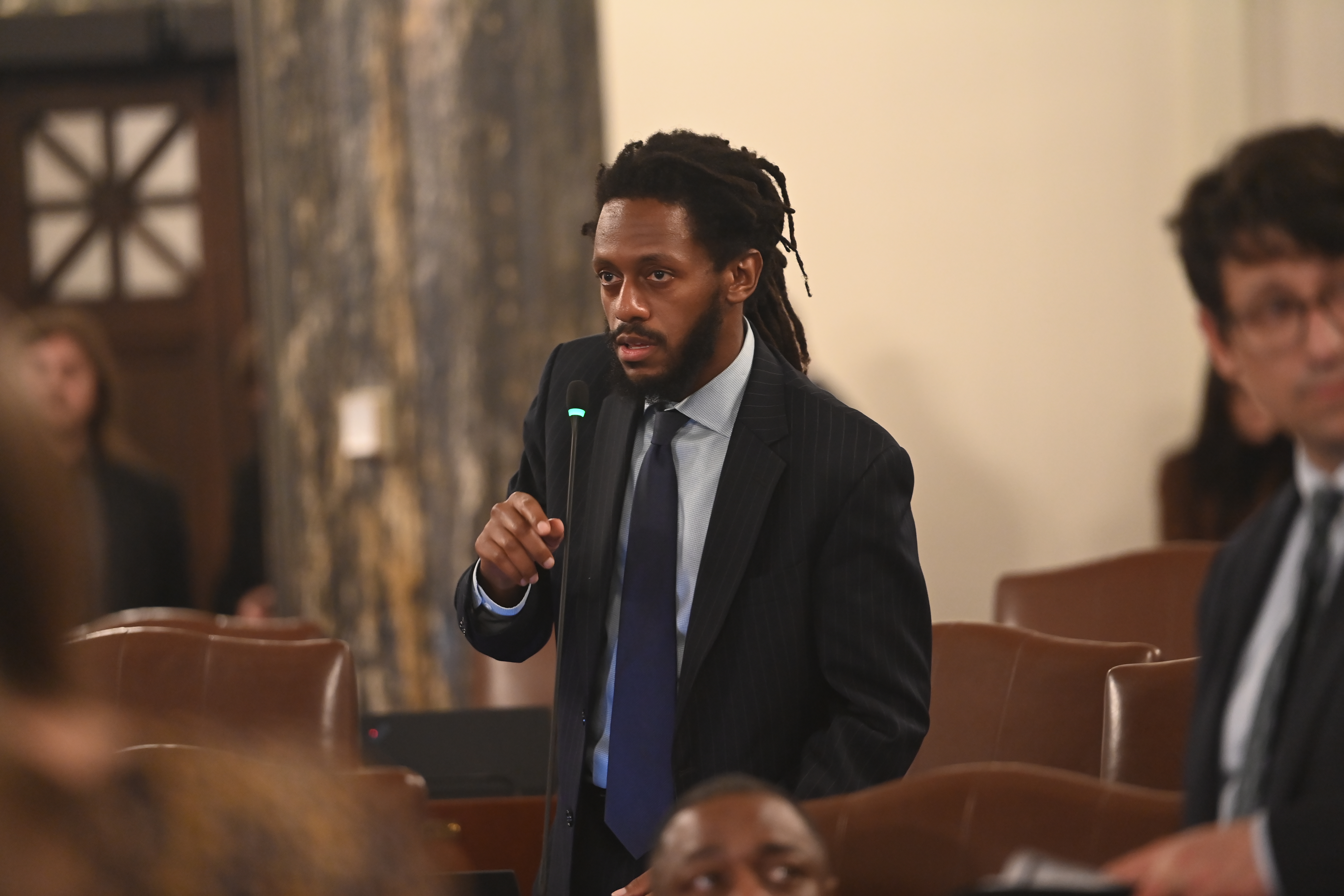 SPRINGFIELD – To improve public transportation and increase the number of clean energy buses, State Senator Mike Simmons secured passage of a bill that will accelerate the rollout of electric buses under the Regional Transportation Authority, Chicago Transit Authority, Metra and Pace as part of a broader bill.
"As a lifelong user of public transit, I know how important it is to improve our public transit systems by making strides in accessibility, reliability and sustainability," said Simmons (D-Chicago). "This broad piece of legislation addresses many issues in our public transit system, including rolling out a more environmentally friendly bus fleet at-scale within multiple transit systems across northern Illinois, and I was proud to help lead and secure its passage."
Simmons legislation, SB1864, accelerates the timeline for electrification of the RTA transit systems so that beginning on January 1, 2026, the transit agencies may not enter into a contract or purchase any buses that are not zero-emissions buses for service.
The broader bill, House Bill 1342, chief-cosponsored by Simmons, includes many positive initiatives including reduced ride fares for young people and survivors of domestic violence. The bill creates a program requiring the RTA to distribute preloaded fare cards to service providers of survivors of domestic violence and their dependents, as well as requires the CTA to provide reduced fares for youth-involved jobs programs and requires PACE and Metra to create or participate in a youth jobs or internship program. The bill also initiates a study looking into reduced ride fares for returning citizens and veterans. Lastly, the bill provides CTA with flexibility on the fare box recovery ratio to help the agency recover and regain ridership to pre-pandemic levels.
"This is a timely and terrific piece of legislation," Simmons said. "So many people rely on public transportation, and this initiative not only helps them, but puts us on the path toward clean energy."
House Bill 1342 passed the Senate on Wednesday.
Category: Press Releases