Published: Friday, May 05, 2023 01:55 PM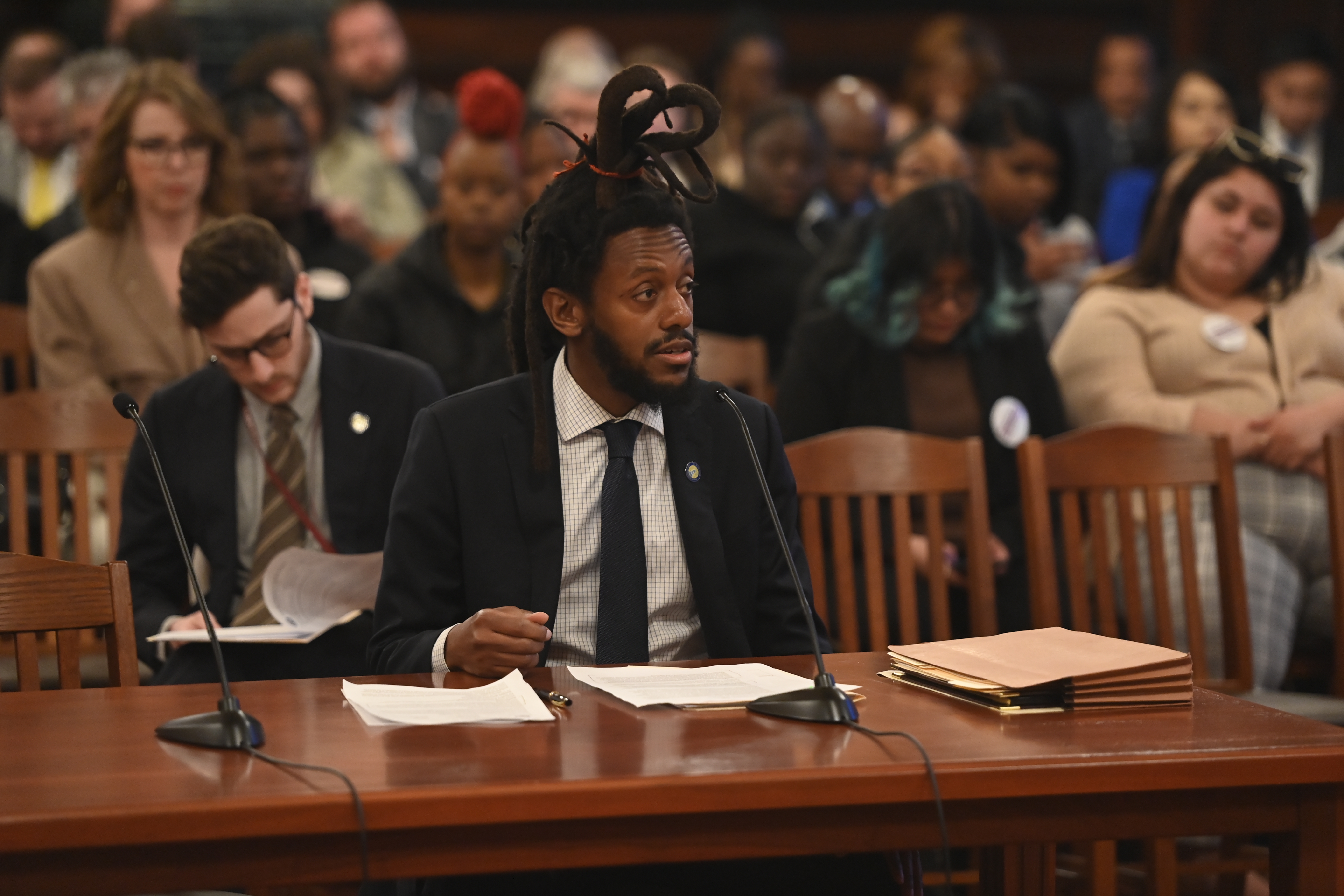 SPRINGFIELD – To establish a rebate program for e-bike purchases in Illinois, State Senator Mike Simmons brought forth a bill in a subject matter hearing in the Senate Revenue Committee.
"We must use every resource available to reduce carbon emissions," said Simmons (D-Chicago). "Providing incentives for e-bike purchases complements our existing plans to bring one million electric vehicles online across Illinois by 2030. I was proud to represent this important issue in the Revenue hearing."
Subject matter hearings on revenue matters help inform deliberations as the final Fiscal Year 24 budget is crafted in the coming weeks.
Senate Bill 2015 expands the Electric Vehicle Rebate Act to include rebates for the purchase of new or used electric bikes. This will encourage the purchase and use of electric bicycles and help reduce carbon emissions from the transportation sector within Illinois. The rebates would be targeted for lower-income earners modeled after Colorado's new program.
"More people are moving to electric vehicles – cities are replacing diesel bus fleets with electric buses, and motorists are choosing to use public transit and bikes to commute. E-Bikes provide a sustainable and motorized transit option that is quick, efficient, and green," said Simmons.
Simmons has also introduced SB1864, ambitious legislation that would accelerate the timeline for bringing online a fully electric bus fleet for the Regional Transit Authority, including the Chicago Transit Authority, Metra, and Pace transit systems. His e-bike proposal is another proposal that advances improvements in sustainability, accessibility, and equity in our transportation systems.
"Offering a rebate to Illinois residents for purchasing e-bikes will make this practical, sustainable mode of travel more accessible to those who could not otherwise afford an e-bike. More trips made by e-bike, instead of a motor vehicle, will have a positive impact on individuals, families and the communities in which they live. For these reasons and more, Ride Illinois and the Active Transportation Alliance are proud to voice our support of SB2015," said Dave Simmons, Executive Director for Ride Illinois.
Currently forty states define electric bicycles using the three-class system. States using the three-tiered e-bike classification system, such as Illinois, have it so e-bike users are exempt from registration, licensure, or insurance requirements. In states where e-bikes are classified as mopeds or scooters, they usually require licensing and registration. These rebates would encourage more people in Illinois to purchase and use e-bikes, and those without a license in Illinois may still operate an e-bike under the three-class system.
For more information on the bills Simmons is sponsoring and where they are in the legislative process, visit here.
Category: Press Releases