Published: Thursday, February 02, 2023 09:14 AM
SPRINGFIELD – State Senator Mike Simmons has been named Chair of the Senate Committee on Human Rights in the 103rd General Assembly.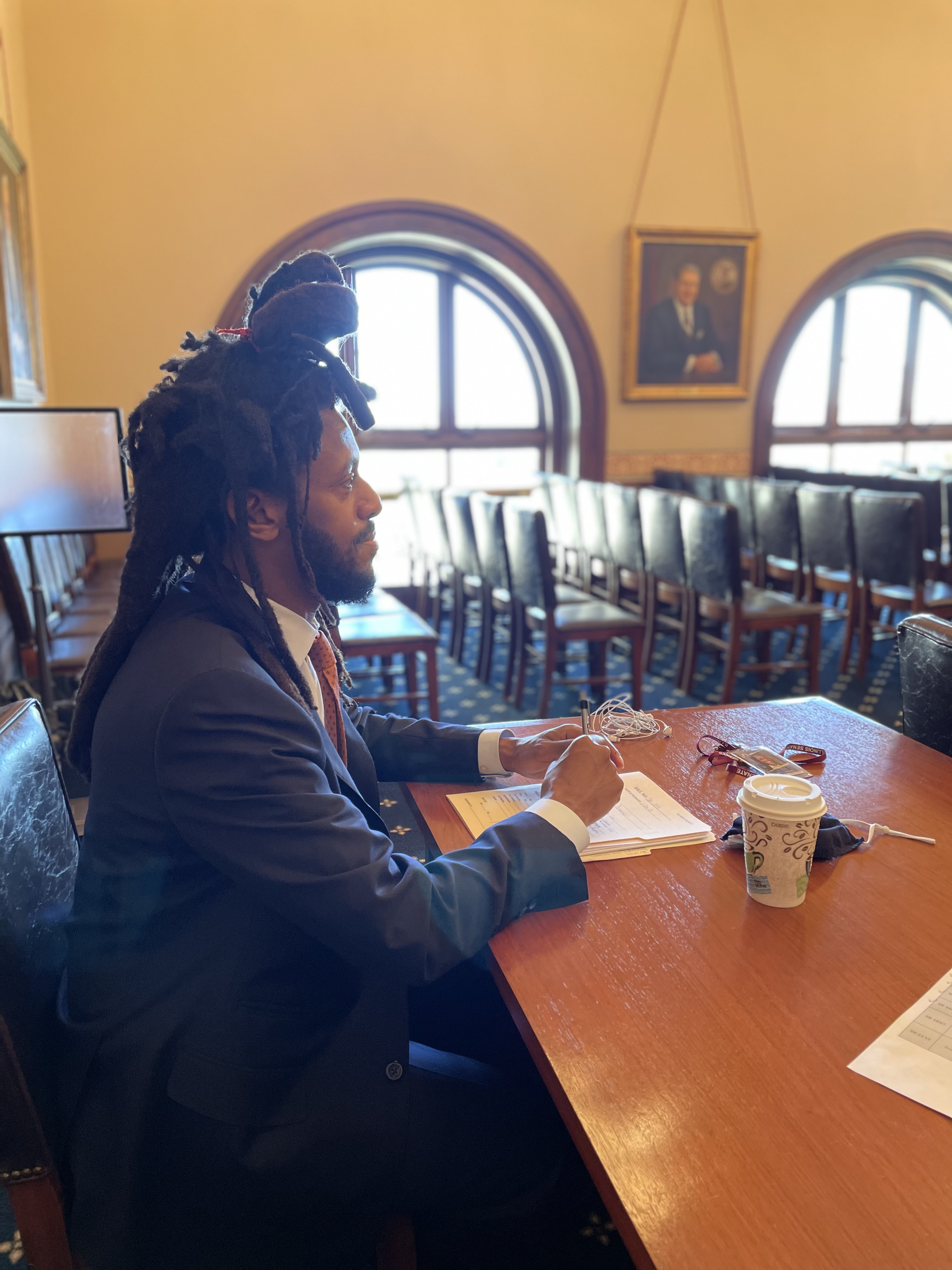 "I am thrilled to be named Chair of the Senate Committee on Human Rights," said Simmons (D-Chicago). "During my first term in the Senate, I led on legislation that amplifies the voices of and protects LGBTQIA+ people, youth, single moms, gun violence survivors, seniors, immigrants and refugees, people living with disabilities, people seeking reproductive care, and so many others who have been excluded from policy discussions for too long. The systemic issues facing those communities are human rights issues. I am honored to lead this committee and ensure the committee provides opportunities for disenfranchised communities to bring forth and shape legislation that centers voices long excluded from policy debates, and provides ample opportunities for new protections to be secured.

The Senate Committee on Human Rights will take on key issues such as immigration, LGBTQIA+ rights and policies related to race, among other key issues.

Simmons is a strong advocate for expanding the rights of those who have been treated unjustly by the government. In the 102nd General Assembly, he sponsored the Jett Hawkins Act and the CROWN Act, which prevent schools and workplaces from prohibiting hairstyles historically associated with race, ethnicity, or hair texture. He also sponsored SB3865, which removes the word "alien" from all Illinois state statutes, programs, etc., in reference to noncitizens and undocumented immigrants. One of his first bills was passage of SB2133, a systemic step forward that requires state agencies and departments to begin collecting and assembling data for sexual orientation and gender identity for Illinois populations. Prior to joining the Senate, Simmons consistently fought to advance human rights. At the Obama Foundation, he pushed to ensure queer voices were reflected in youth-serving violence prevention programs, prior to that he led negotiations to secure protections for transgender residents in Chicago, and most recently fought tirelessly to ensure protections for gender-affirming care and parents of transgender youth were incorporated into the Patient and Provider Protection Act, groundbreaking legislation signed into law last month that advances sweeping protections for reproductive health care and ensures Illinois remains a refuge for bodily autonomy.

As committee chair, Simmons aims to expand protections for all in Illinois. This is Senator Simmons' first committee chairpersonship.
Simmons also has been named Vice-Chair of the Senate Behavioral and Mental Health Committee. Expanding access to mental health is a top priority for Simmons. In his first term he passed SB4028, which requires schools to instruct on how and where to access mental health care while ensuring diverse youth voices have a seat at the table in shaping mental health policy at the state level.

Simmons previously served as the Vice-Chair of the Senate Healthcare Access and Availability Committee and served on the Senate Behavioral and Mental Health Committee, Tourism and Hospitality Committee, Appropriations Subcommittee on Health, and Transportation Committee.

Senator Simmons' new committee assignments for the 103rd General Assembly are as follows:
Behavioral and Mental Health (Vice-Chair)
Education Committee
Transportation Committee
Appropriations – Health and Human Services Committee
Category: Press Releases