Published: Wednesday, January 11, 2023 03:42 PM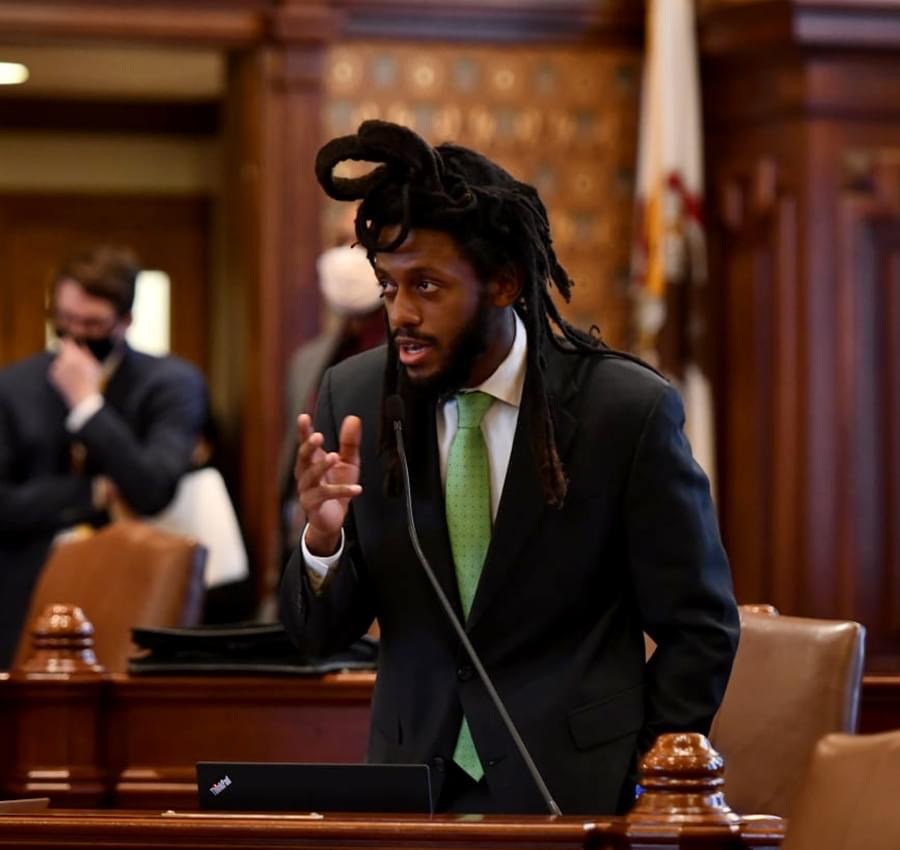 SPRINGFIELD – State Senator Mike Simmons has been sworn into the 103rd General Assembly. Simmons' inauguration marks the start of his second full term in the Senate. Senator Simmons is a lifelong resident of the 7th Illinois Senate District, the first Black person to serve the 7th District, the first openly gay member of the Illinois Senate, the first Ethiopian-American to serve in either chamber, and the third openly gay, black state senator in the nation. In his first term, he secured passage of 16 pieces of legislation and helped shape dozens more including banning hair discrimination in Illinois schools, improving access to mental health for diverse youth, providing economic relief for struggling parents, requiring lead abatement in buildings, and expanding protections and healthcare for LGBTQ+ people in Illinois to name a few.
"It's a towering honor to continue serving the people of the 7th district in the 103rd General Assembly. The district, which includes the far north side Chicago, is one of the most diverse in the nation with well over 100 languages spoken and ethnicities represented from every corner of the world. I look forward to centering the voices, lived experiences, and needs of these diverse communities and every single one of my constituents in my office. In my first term we put the people of the 7th district at the center of all my legislative work — single moms, longtime residents, youth, LGBTQ+ people, returning citizens, the disabled, survivors of gun violence, seniors, and so many others who have been unheard for too long."
"In my new term I will continue to focus on introducing and passing far-reaching policy that makes a difference for everyday people, delivering excellent and proactive constituent services, and making sure 7th district residents feel seen, heard, understood, and helped by my office. I will also continue to fight for legislation that provides affordable housing to those who need it, expands access to health care, expands the rights of our LGBTQ+ communities, improves our transportation systems, protects our diverse immigrant communities, protects reproductive rights, supports our schools, addresses gun violence, and so much more."
Simmons was first sworn in to the Senate in 2021, after previously serving as Founder and CEO of Blue Sky Strategies & Co., a firm that develops anti-racist public policy. He also previously served as Deputy Commissioner of the Department of Planning and Development for the City of Chicago and was Deputy Director of the My Brother's Keeper Alliance, a national Obama Foundation initiative. Prior to that he served on the legislative staff of US Senator Dick Durbin.
Simmons looks forward to working hard, leading on progressive issues, collaborating with his colleagues, and being an outspoken voice for the people of his district in the 103rd General Assembly.
Category: Press Releases