Published: Monday, July 24, 2023 11:47 AM
General Updates from Senator Mike Simmons
Dear Neighbor,
Happy Summer everyone! The last few weeks have been a productive and amazing time back in our district. Several key bills I passed were recently signed into law by Governor Pritzker, including what is now a public law that removes cost barriers for liver disease screenings, another that removes renewal requirements for transit benefits for people living with disabilities and seniors, and another new law requiring air-conditioning in state-supported affordable housing among other key bills.
We've hosted myriad events in the district and joined community stakeholders for many more events in our neighborhoods. We resumed my People's Legislative Councils in late June convening 7th District residents living with disabilities to talk about their lived experiences and legislative needs. We hosted my third annual Pride Press Conference with grassroots leaders and elected officials from across our district to call out the recent wave of anti-LGBTQ+ hate we've seen and to celebrate LGBTQ+ people and our history, we rolled out our brand new Traveling Office Hours initiative in Bowmanville and will be doing the next one in Rogers Park next week. And just this week, I traveled to Washington, DC to participate in the White House Convening on Child Care Access, where I and 91 statewide elected leaders and state-level legislators met with White House senior staff to discuss policy proposals to increase access to quality child care and better support working parents and their children. I was thrilled to be invited to this convening and to lift up the needs of our 7th District households in securing access to affordable childcare.
Read on for key legislative updates, recaps of 7th district events we've hosted, and a smattering of upcoming community events and resources available to you.
Sincerely,

Mike Simmons
State Senator | 7th District
Legislative Updates

White House Convening on Child Care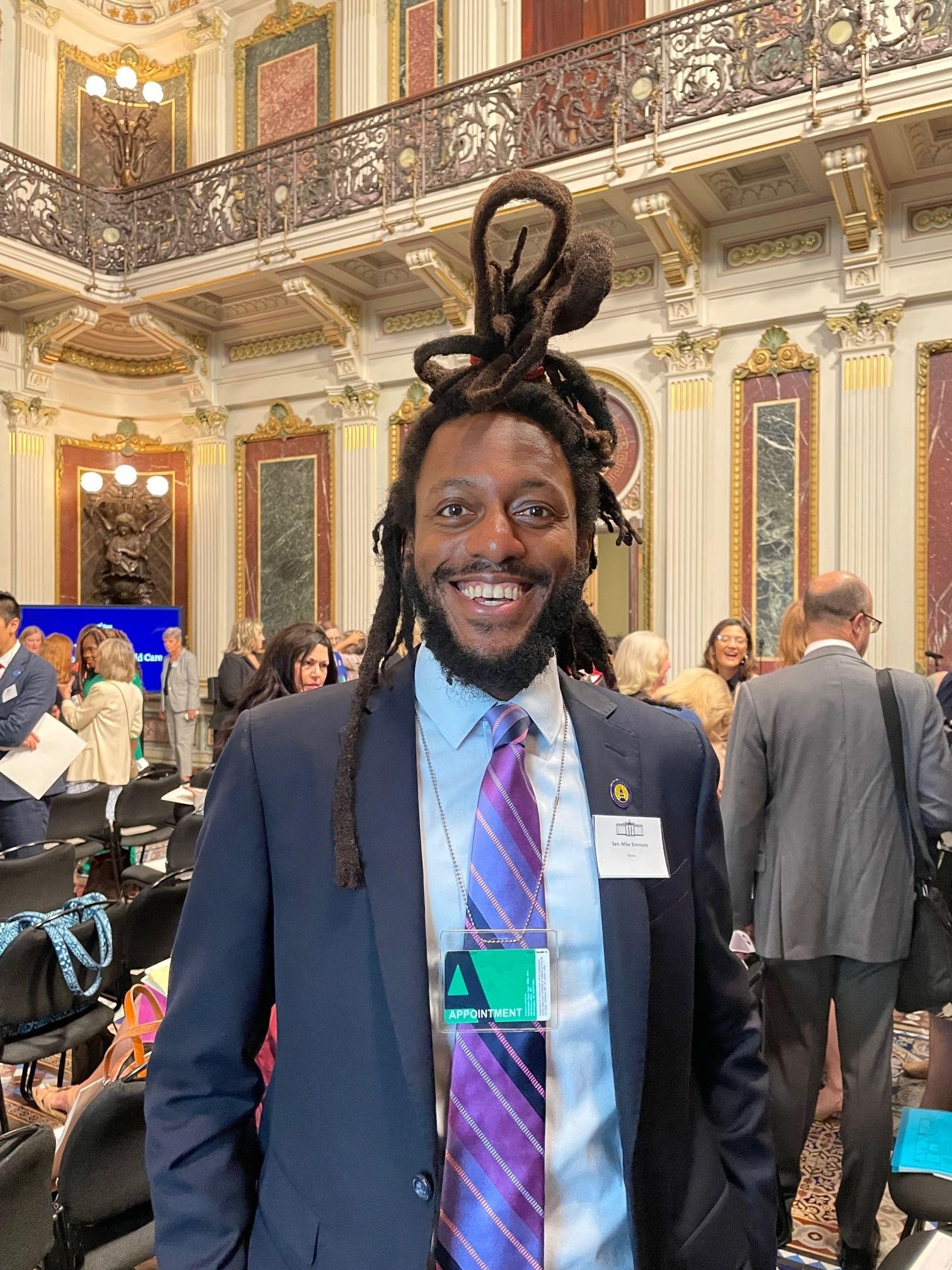 Caption: Senator Mike Simmons attends the White House Convening on Child Care, joining legislators from 41 states to discuss policy proposals to expand access to affordable child care.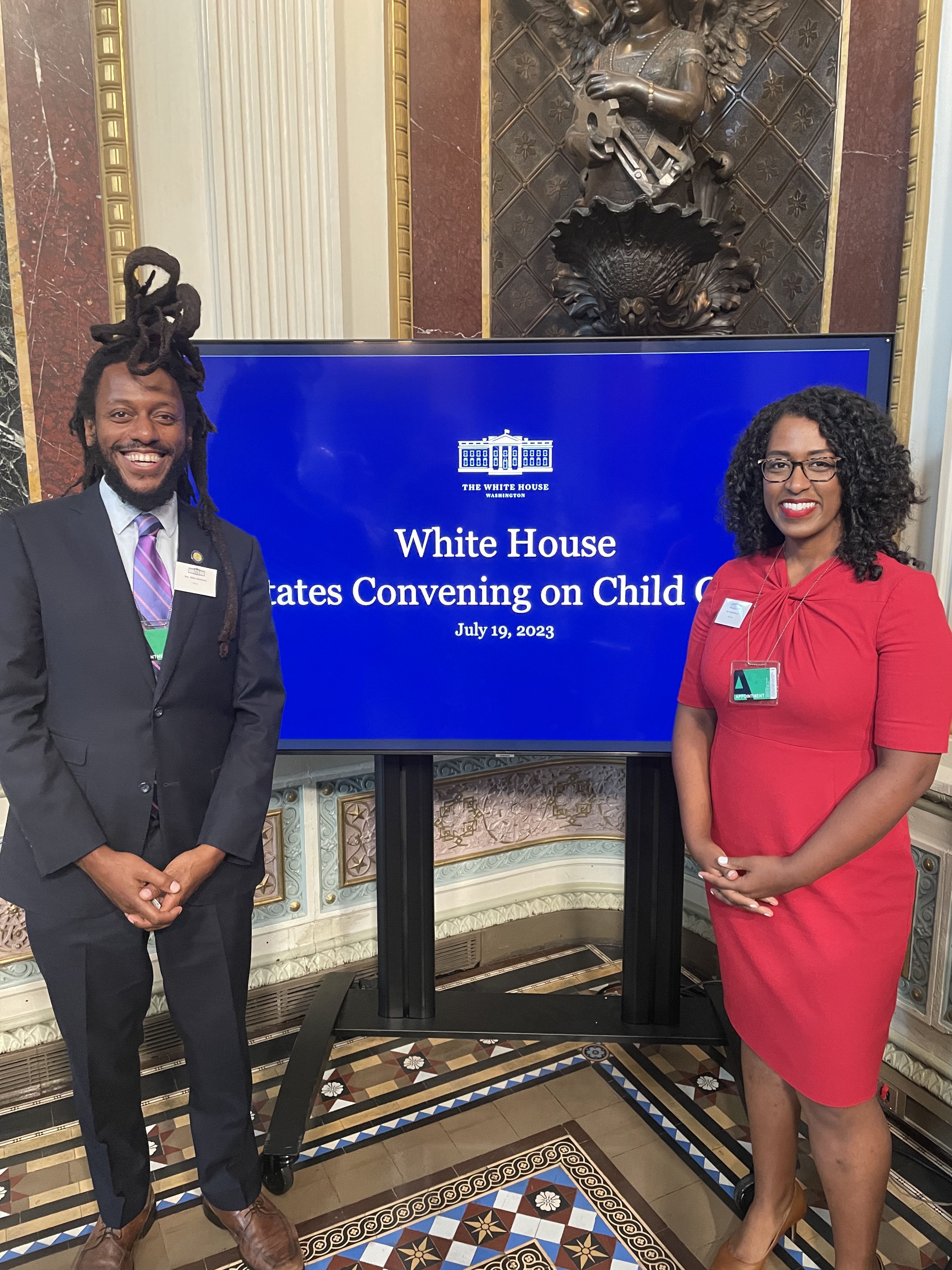 Caption: Senator Mike Simmons poses with State Senator Samra Brouk from New York at the White House Convening on Child Care.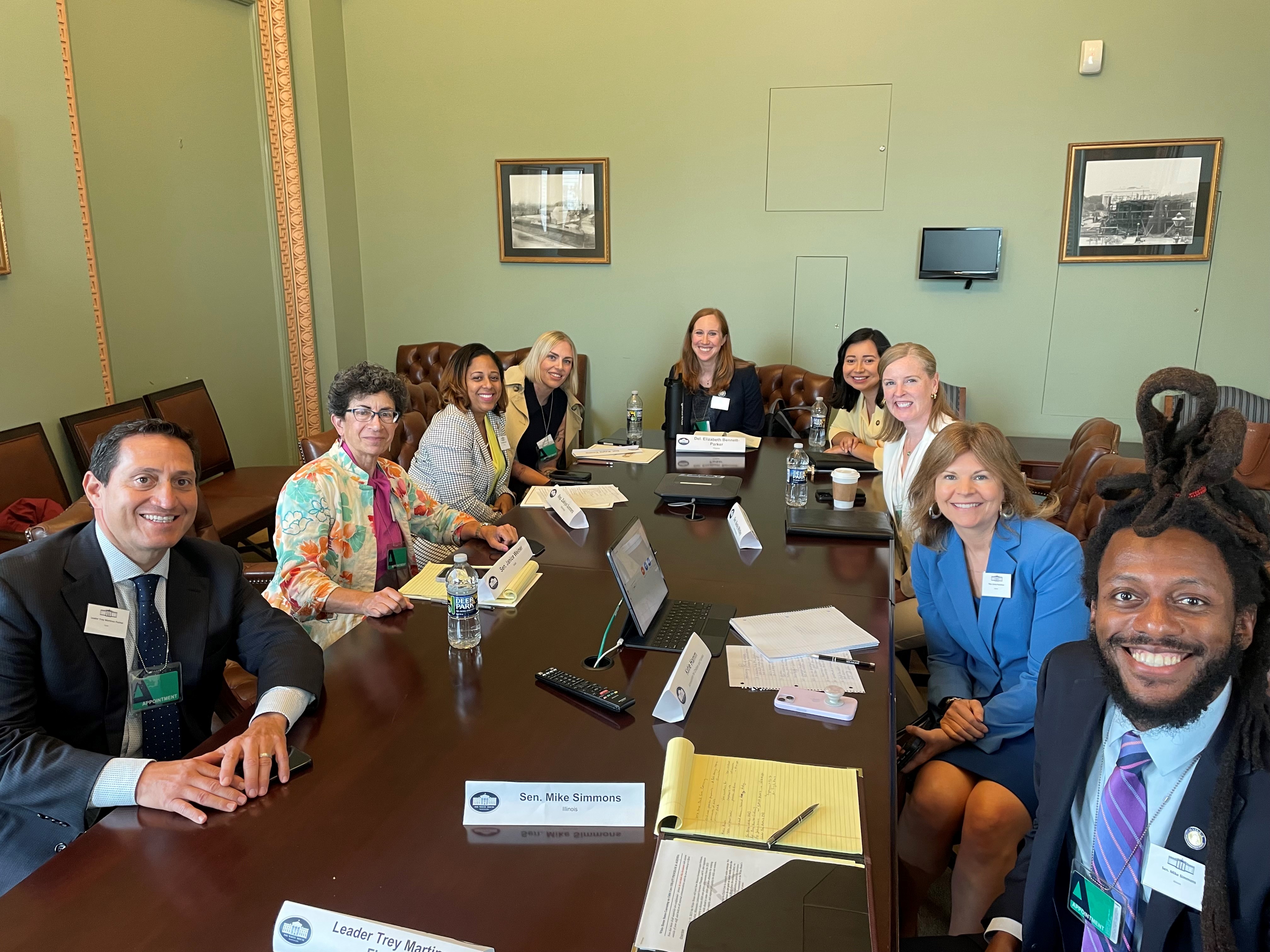 Caption: Senator Mike Simmons joins legislators in a break out group at the White House Convening on Child Care.
I was invited by the White House to attend the White House Convening on Child Care on Wednesday morning to meet with the Biden-Harris Administration and 41 state leaders from across the country. We collectively brainstormed policy ideas to increase access to high quality, affordable childcare for working households. I was especially proud to lift up the needs of 7th District single moms who participate in my People's Legislative Council initiative, which has directly informed several bills I've introduced and carried in the Senate. Amplifying the needs of our district at the national level was a tall honor. I met several likeminded state legislators from around the country who are also fighting hard for proposals like a permanent child tax credit, paid leave for struggling parents (which we got passed this January thanks to the advocacy of 7th District moms!), better pay for child care providers, and other solid legislative ideas that help parents better care for their children.
Category: Newsletters