Published: Wednesday, November 01, 2023 03:02 PM
Hello Neighbors!
We are in the midst of the fall veto legislative session. I am working to secure final passage of my Senate Bill 689 that prohibits schools from banning books in classrooms and school curricula. It also outlaws book banning in privately funded libraries or those not receiving state grants. As a recap, my bill cleared the Senate in the spring and awaits approval in the House. The Yorkville Board of Education banned "Just Mercy''' in August, and we are seeing more people running for school boards in the suburbs on an explicit agenda to ban books by and about LGBTQ+ and Black communities. My bill includes specific protections for these categories and other top targeted categories across states including race and ethnicity, sexual orientation and gender identity, religion and faith background, reproductive health, sexual health, memoirs and autobiographies. This issue affects many people in our community, and these protections are central to our democracy.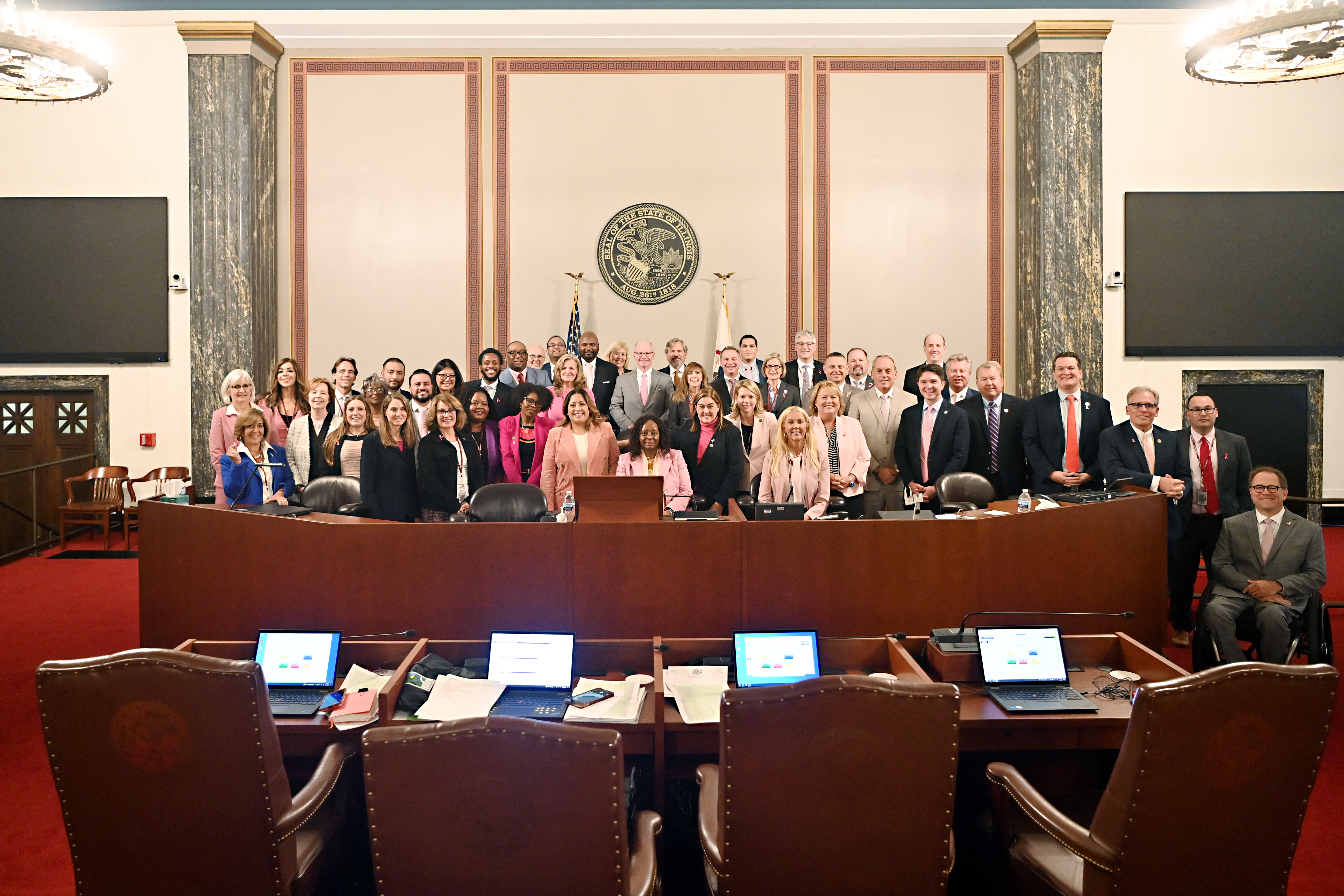 Caption: Members of the Illinois Senate, including Senator Mike Simmons on the left, wear pink last Wednesday in honor of Breast Cancer Awareness Month.
Last week, the Senate passed a bill that requires school districts and other state-run facilities to contract with vendors to provide kosher and halal food options. I strongly supported the original bill in the spring and am glad to see Senate Bill 457 move forward with the support of stakeholders and the governor.
Concerning energy policy, I voted "no" last spring on House Bill 3445, which passed the Senate and would grant downstate electric utilities – notably Ameren Illinois – the "right of first refusal" for transmission line construction, allowing them a near monopoly on projects. I was glad the governor vetoed it. It was confirmed last week that the House will not move to override the veto this fall session.
Read on for key updates, including an upcoming event for seniors this Friday, my recent visit to the National Public Housing Museum, two awards I was honored to receive for public service, and a recap of recent noteworthy events.
Sincerely,



Senator Mike Simmons
7th Senate District
---

Upcoming District Event

Advocacy and Fraud Protection for Seniors Workshop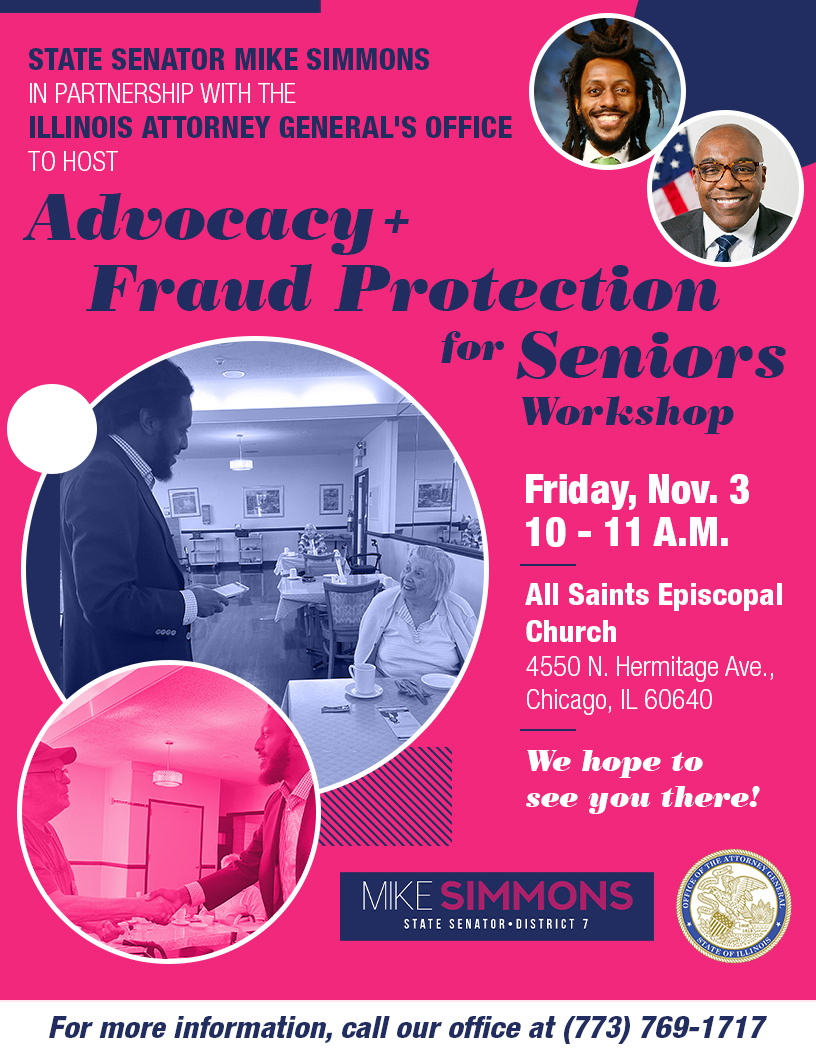 CALLING ALL SENIORS! Join me and the Attorney General's Office this Friday, Nov. 3 from 10 - 11 a.m. at the All Saints Episcopal Church located at 4550 N. Hermitage Ave. (near Wilson and Ashland) as we partner up to host an "Advocacy and Fraud Protection for Seniors Workshop."
I care deeply about the safety and well-being of our seniors and want to make sure we are providing seniors in our community with the necessary tools and resources for fraud prevention and protection. If you have questions or need more information call our district office or email us at This email address is being protected from spambots. You need JavaScript enabled to view it..
---

To read my full newsletter, click here.
Category: Newsletters