Published: Tuesday, February 21, 2023 09:13 AM
General Updates from Senator Mike Simmons

Dear Neighbor,

The new legislative session is off to a quick start with new committee assignments, new bills, and lots of anticipation. Last week I was proud to introduce 29 pieces of legislation covering key areas such as ensuring access to health care, making our streets safer for cyclists and pedestrians, increasing affordable housing options and protections, building on human rights for our communities and bringing transparency into government contracting. I will keep you posted on key bills as they are reviewed in committees. As a reminder, you can look up any bills I've sponsored or cosponsored on the General Assembly's website here.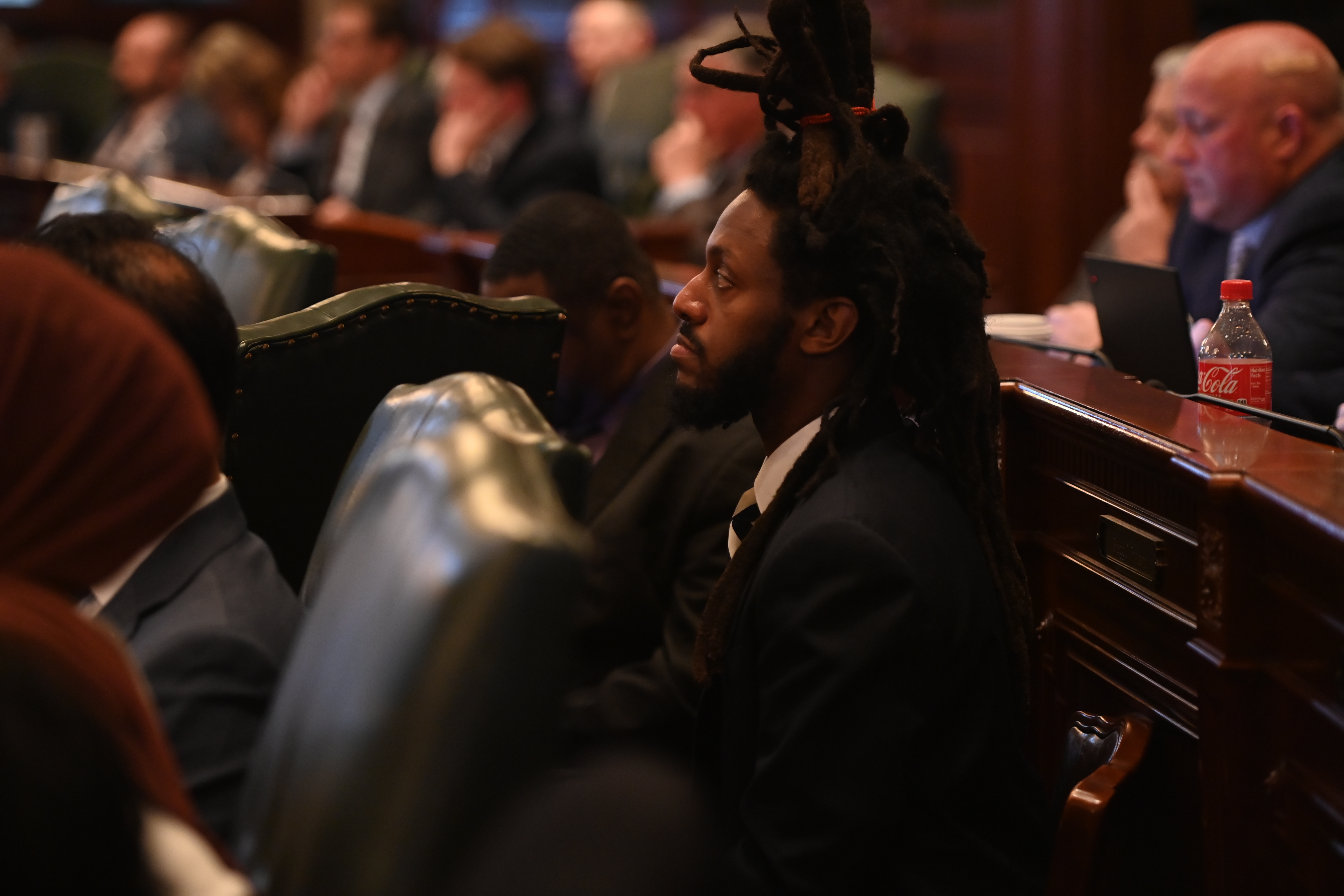 Caption: Senator Mike Simmons listens to the State of the State Budget Address.
Earlier this week I also sat in the House chamber with Rep. Hoan Huynh and Rep. Kelly Cassidy to listen to Governor Pritzker's State of State Address. The governor presented his recommended budget for Fiscal Year 2024. It was exciting and encouraging to hear about commitments to supporting early childhood education, bolstering human services including significant new investments towards building new permanent supportive housing and scattered-site housing for the unhoused, increasing rate payments for Medicaid, increasing funds for MAP grants so that lower-income students can afford college, and other investments in our communities' long-term growth. There is more work to be done. I am eagerly looking forward to further examining the budget proposal, asking pointed questions during budget hearings in the weeks and months ahead and crafting a final budget that continues to prioritize and invest in people while keeping our state on the right track.
Sincerely,
Mike Simmons


State Senator | 7th District
Category: Newsletters