Published: Tuesday, January 24, 2023 11:48 AM
General Updates from Senator Mike Simmons
Dear Neighbor,
Greetings 7th District residents! I wanted to provide you with a recap of key updates from the last couple weeks.
Last week I had the incredible opportunity to sit on a panel with our nation's top doctor, US Surgeon General, Vice Admiral Dr. Vivek Murthy to discuss efforts to protect youth mental health. Also participating were Dr. Allison Arwady, Commissioner of the Chicago Department of Public Health, and Dr. Colleen Cicchetti, Executive Director of the Center for Childhood Resilience at Lurie's Children's Hospital of Chicago. Dr. Murthy and I discussed my efforts to elevate youth voices in policy discussions about mental health. Specifically, he asked about my People's Legislative Council initiative that has given youth from our district a space to shape legislation I've authored and passed. The legislation ensures all Illinois schools provide instruction on how and where to access mental health resources and creates a Student Mental Health Council which includes queer youth voices, voices of youth of color, and diverse mental health professionals. It was truly a joy to welcome Dr. Murthy to Chicago, and I am happy we had a chance to talk about a top legislative and personal priority of mine which is protecting and dramatically increasing access to mental health and health care more broadly for our communities. The two are inextricably bound and I will continue to fight for more access for our neighbors.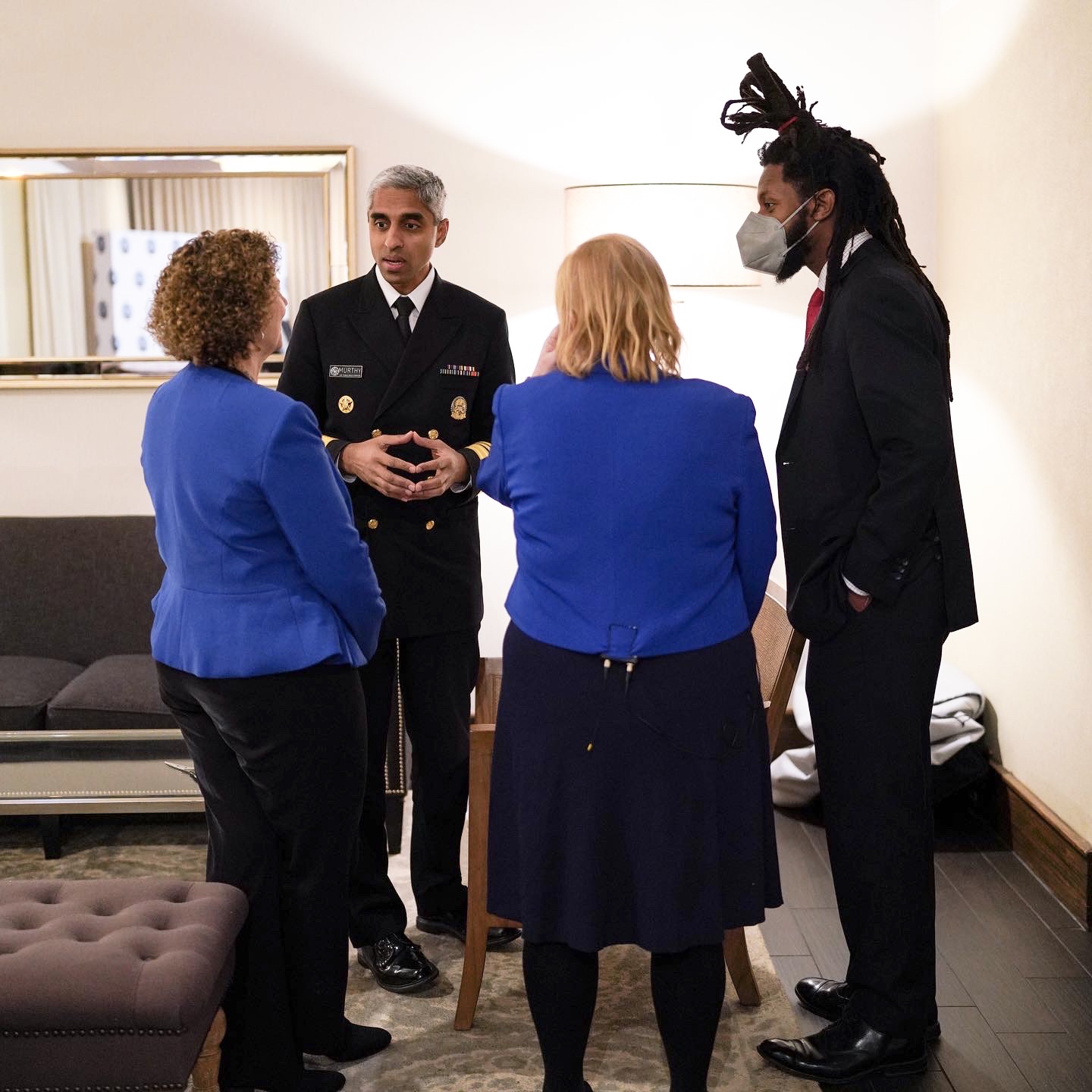 Image: Surgeon General Dr. Vivek Murthy, Senator Mike Simmons, Dr. Allison Arwady and Dr. Colleen Cicchetti gathered before presenting their panel on Youth Mental Health at the City Club of Chicago.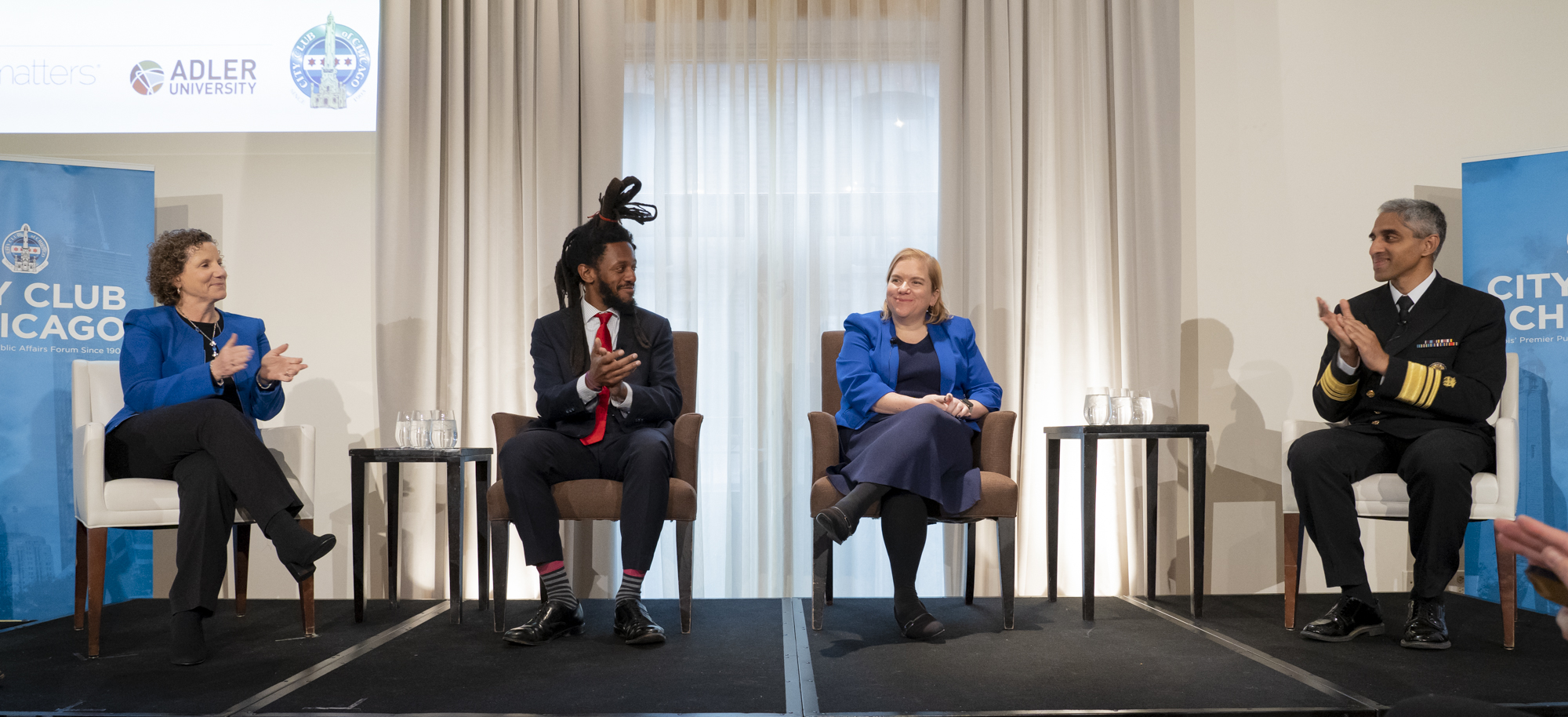 Image: Senator Mike Simmons discusses his People's Legislative Council initiative focused on youth mental health with Surgeon General Dr. Vivek Murthy, Dr. Allison Arwady and Dr. Colleen Cicchetti.
Category: Newsletters