Published: Saturday, May 08, 2021 02:29 PM
Dear Neighbor,
This was a big week down in Springfield. I wanted to break down what's happening in the legislative process and give you a clear look at the bills that will affect our friends, family, and neighbors in the 7th District. Read on to learn about the initiatives I'm sponsoring and some important local resources.
Legislative update
Bills for which I am the lead sponsor
SB 817
This bill bans discrimination in schools against hairstyles traditionally associated with race and ethnicity. This bill is near and dear to my heart because it confronts structural racism with a structural response.
What's next? It will be heard in the Education committee next week on Tuesday at 1 p.m.
SB 2132
This bill would create a $600-per-child tax credit. This credit phases out gradually for single parents making more than $40,000, or parents filing jointly earning above $60,000. Any post-pandemic recovery needs to include aid for working families.
What's next? After this past week's subject matter hearing, the bill is set for budget discussions.
HB 648
I am the Senate sponsor of this bill, which requires the Illinois Housing Development Authority to develop grants for funding rent subsidies for low-income families. You can find more info here.
What's next? HB 648 passed the House and the Senate Revenue committee, and awaits debate on the Senate floor.
SB 2133
This bill would require State agencies to add age, sex, disability status, sexual orientation, and gender identity to the categories of data collected about individuals who utilize major services administered by state government. This is specifically about LGBTQ+ visibility during this pandemic. We know this community faces disparities in access to health care. To ensure justice as we recover from the pandemic, we have to know how COVID has harmed our LGBTQ+ community.
What's next? This bill passed the Senate and now awaits consideration in the House Human Services Committee.
SB 966
This bill expands eligibility for Medicaid to include families making 276% of the federal poverty level. We need to make insurance more readily available to families and to acknowledge that while the federal poverty level has not budged, the reality of poverty absolutely has.
What's next? Discussions are ongoing, and we hope to see this legislation added to a larger Medicaid package currently in the works.
SB 2134
This legislation increases wages for home care providers to $15/hour. These jobs require skill, compassion, and physical care. They must be paid at a living wage.
What's next? I hope to see this included in budget negotiations.
Legislation I am co-sponsoring
SB 347
Senator Robert Peters is the lead sponsor on SB 347. This bill requires the state to develop an alternative to 911 for mental health crises. I was proud to vote in support of this bill as it passed the Senate.
What's next? The bill moved over to the House and awaits a hearing in the Mental Health & Addiction Committee on Thursday, May 13.
SB346
Senator Julie Morrison is the lead sponsor on this bill, which I am co-sponsoring. This bill expands Medicaid to dental coverage for students. The Department of Healthcare and Family Services would be responsible for administering and regulating this holistic and preventative care. I was proud to support this bill as it passed the Senate.
What's next? The bill moved over to the House and awaits consideration in the Executive Committee on Wednesday, May 12.
HB 1779
I am a Senate co-sponsor on this bill. Starting in 2022, it would disallow health care service plans from requiring prior authorization for biomarker testing for someone with advanced or metastatic stage 3 or 4 cancer.
What's next? This bill passed the House and now awaits consideration in the Senate Insurance Committee on Wednesday, May 12.
Important resources for you
Senior Sewer Rebate
2021 renewals for the Senior Citizen Sewer Rebate were mailed in January. New applicants who did not receive a rebate in 2020 can use the application form by clicking on the link below. If you wish to apply, you must submit a Senior Sewer Application. Whether you're applying for the first time or renewing your application, be sure to complete the form in its entirety and submit all the necessary supporting documents, including driver's license or passport, and proof of tax payment in the form of a property tax bill.
Please send any questions to Jerry Goodman via email at This email address is being protected from spambots. You need JavaScript enabled to view it..
Help for parents under the federal stimulus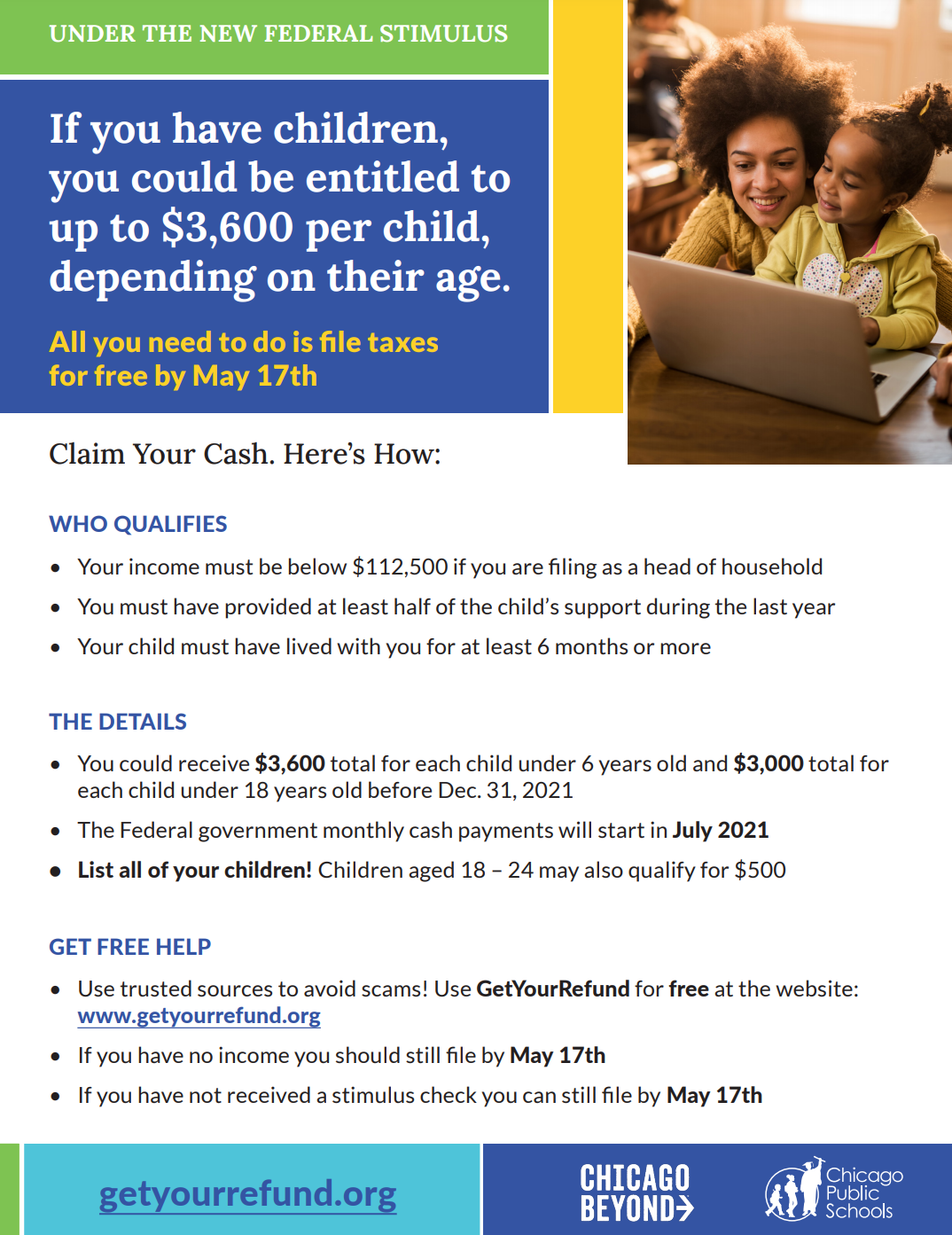 For small businesses
Here are some state resources for small businesses:
Illinois Small Business Emergency Loan Fund
DCEO and the Illinois Department of Financial and Professional Regulation (IDFPR) are establishing the Illinois Small Business Emergency Loan Fund to offer small businesses low interest loans of up to $50,000
Businesses located outside of the City of Chicago with fewer than 50 workers and less than $3 million in revenue in 2019 will be eligible to apply. Successful applicants will owe nothing for six months and will then begin making fixed payments at a below market interest rate for the remainder of a five-year loan term.
Learn more about eligibility and how to apply here.
Government Contracting Assistance:

Illinois Procurement Technical Assistance Centers provide on-on-one advising, technical information, marketing assistance and training to existing businesses that are interested in selling their products and/or services to local, state, or federal government agencies. Click here to find an Illinois PTAC near you.
Federal Assistance for restaurants:
Restaurant Revitalization Fund: SBA

SBA is awarding funding through the Restaurant Revitalization Program to restaurants, bars, and other similar places of business that serve food or drink. The purpose of this funding is to provide support to eligible entities that suffered revenue losses related to the COVID-19 pandemic.
These are grants, not loans, and they're open now!
Where to find me this weekend
Edgewater Art Walk 2021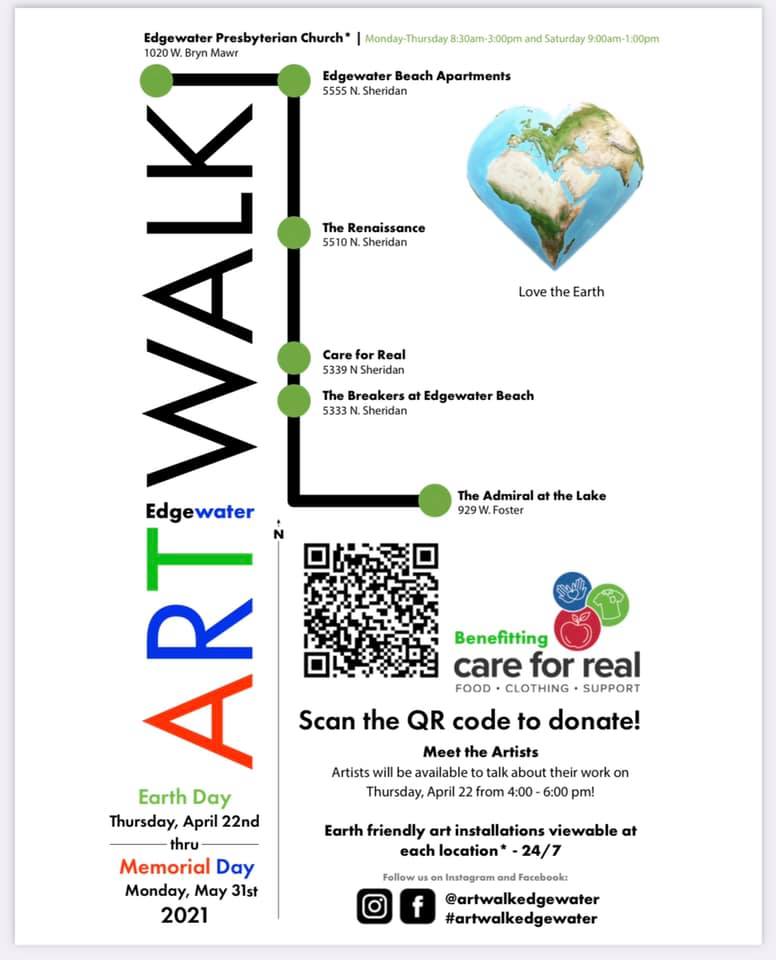 As always, if you have any questions or concerns about my legislation or other things happening in Springfield, you can contact me via my website at https://www.senatormikesimmons.com/contact-us or call my district office at (773) 769-1717.
Sincerely,



Mike Simmons
State Senator, 7th Illinois Senate District
Category: Newsletters