Published: Wednesday, March 31, 2021 04:42 PM
Dear neighbor,
It's time to begin the once-in-a-decade task of redrawing congressional and state legislative district lines.
In an effort to gather public input to help us create a plan that reflects the diversity of the state, the Illinois Senate is hosting public hearings — and you're welcome to watch and provide testimony.
This week on April 2, the Chicago North Redistricting Subcommittee will host a meeting at 3 p.m.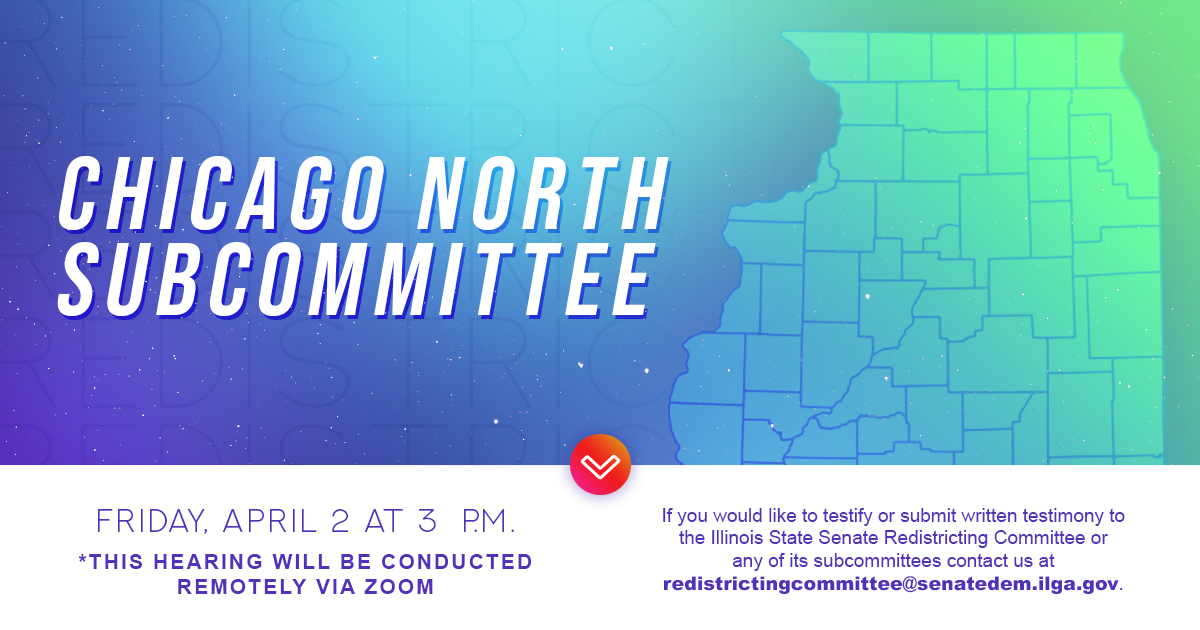 You may join us online at www.Ilga.gov. Once there, look under the Senate heading and click on Audio/Video. You should see links to activate audio and video streams of the subcommittee. These links will become live shortly before the subcommittee begins.
If you would like to testify or submit written testimony to the Illinois State Senate Redistricting Committee or any of its subcommittees contact us at This email address is being protected from spambots. You need JavaScript enabled to view it..
For more information and a full list of hearings, visit www.ilsenateredistricting.com.
I hope you will take advantage of having your voice heard.
Sincerely,



Mike Simmons
State Senator, 7th Illinois Senate District
Category: Newsletters