Published: Thursday, May 04, 2023 02:29 PM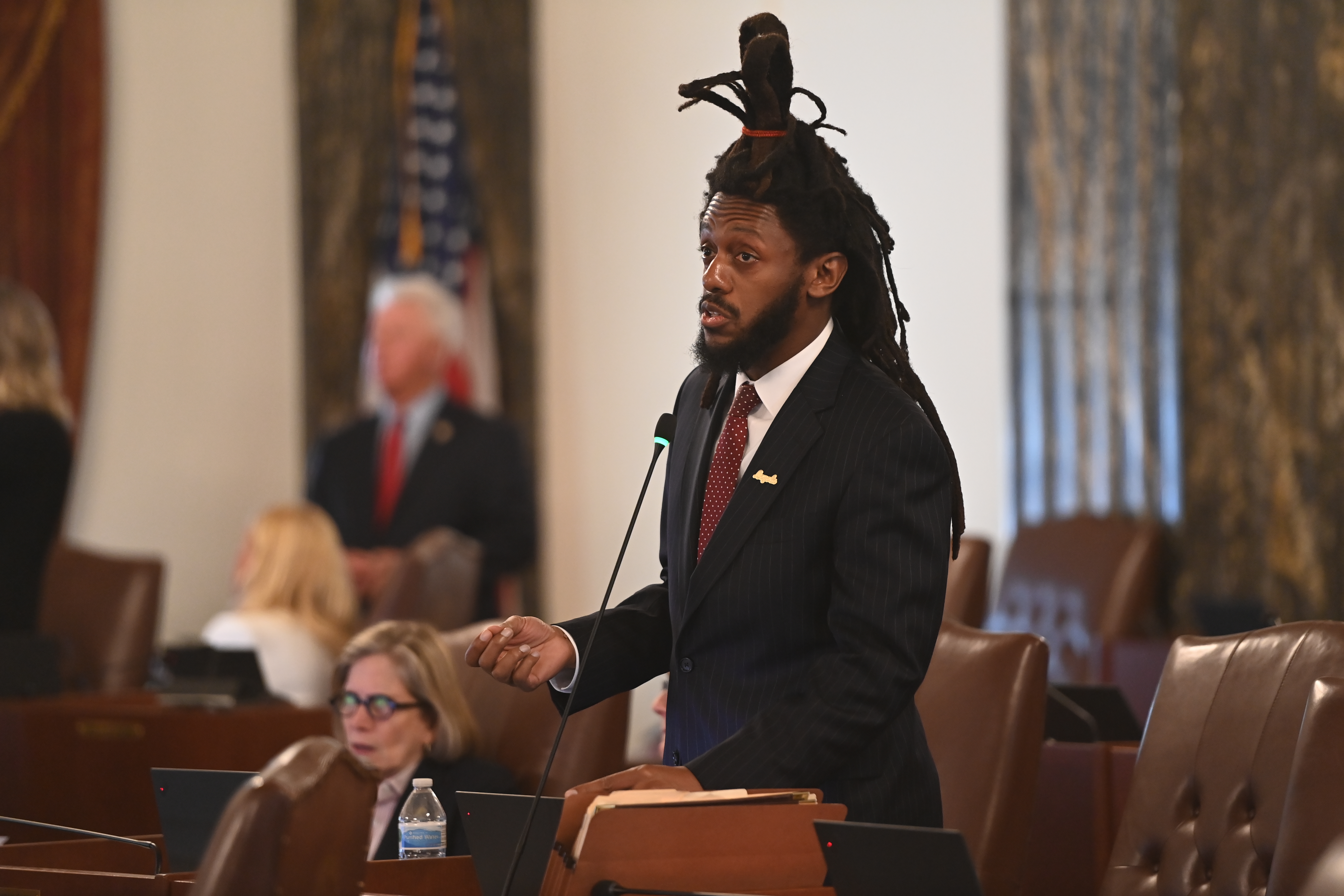 SPRINGFIELD – To discuss a state-wide child tax credit and SNAP reimbursements to victims of fraud, State Senator Mike Simmons participated in subject matter hearings in the Senate Revenue and Appropriations – Health and Human Services Committees.
"Subject matter hearings are an important part of the legislative process," said Simmons (D-Chicago). "Working families need economic relief now, and a permanent child tax credit answers that need. This step would benefit nearly half of Illinois households or 1.5 million children. Victims of SNAP fraud need those funds reimbursed to make up for missed benefits and to help with their ongoing struggles as food insecurity is only increasing right now. I was proud to represent these important issues in these hearings."
Simmons presented two pieces of legislation: Senate Bill 1444 and Senate Bill 1811. Subject matter hearings on appropriations and revenue matters help inform deliberations as the final Fiscal Year 24 budget is crafted in the coming weeks.
Senate Bill 1444 would create an Illinois Child Tax Credit for eligible low- and middle-income families. Families would receive a $700 tax credit for each child under the age of 17. The policy proposed would benefit joint filers earning less than $75,000 and single filers earning less than $50,000.
Senate Bill 1811 requires the Illinois Department of Human Services to replace SNAP benefits for those whose benefits were stolen via card skimming, card cloning or other similar methods. The replacement must come within 14 days.
For more information on the bills Simmons is sponsoring and where they are in the legislative process, visit here.
Category: Press Releases