Published: Wednesday, September 06, 2023 01:13 PM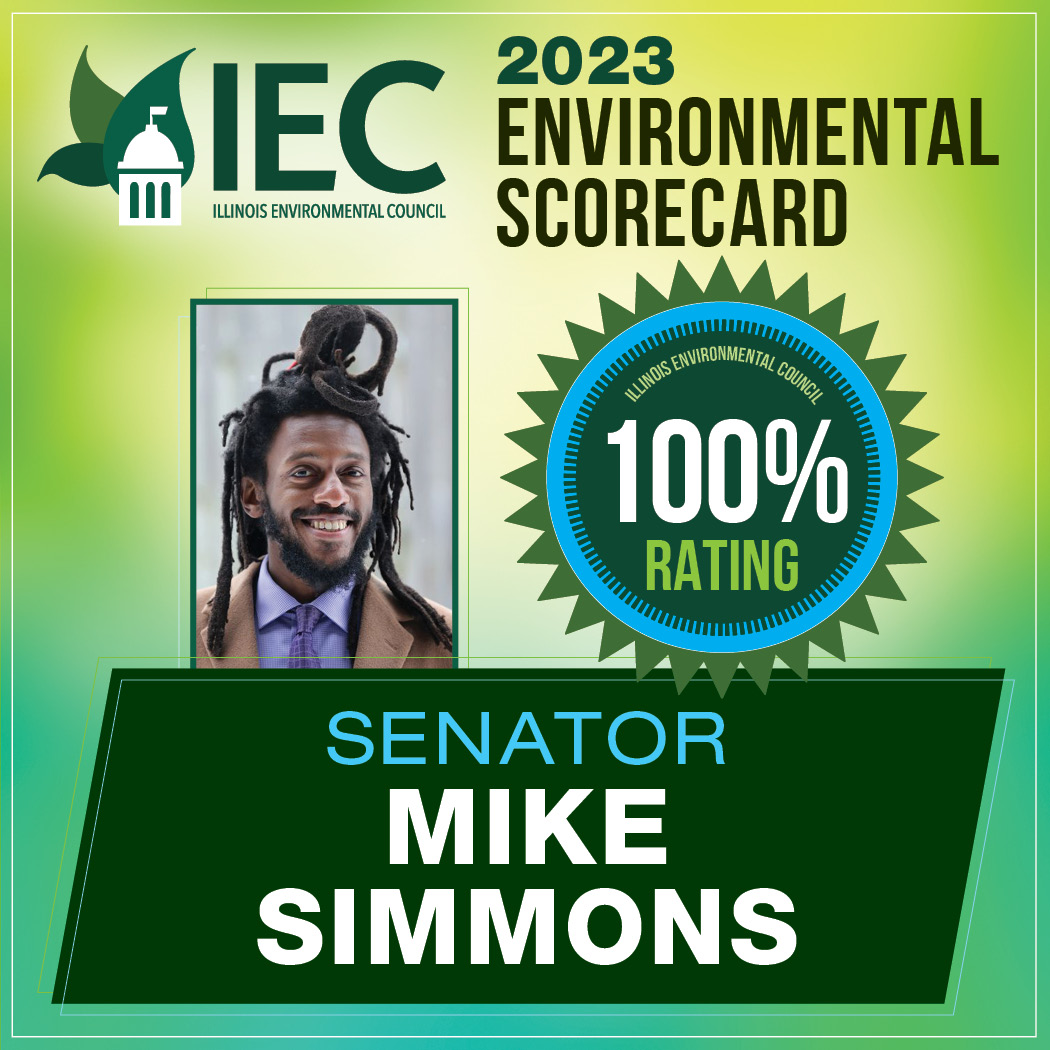 SPRINGFIELD — State Senator Mike Simmons was one of 27 legislators to earn a 100% rating from the Illinois Environmental Council this week on its annual Legislative Environmental Scorecard. The IEC rated state legislators based on their voting record on legislation affecting the environment during the 2023 legislative session.
"I am proud to receive a 100% scorecard rating by the Illinois Environmental Council for the second year in a row," said Simmons (D-Chicago). "I vote in accordance with my commitment to urgently fighting climate change, preserving safe and healthy air and water, advocating for long-term environmentally sustainable transit, and protecting our precious natural outdoor spaces and habitats."
The 2023 Legislative Environmental Scorecard includes 28 legislative measures. Specific priorities led by Simmons from this year's scorecard include House Bill 2776, which updates notice and posting requirements for property owners and occupants of buildings affected by lead service line replacements, and House Bill 3158, which would provide an environmentally friendly alternative burial option.
"I am especially proud of Senator Simmons for his perfect environmental voting record this year because when the pressure was on, especially in the final hours of the legislative session, he stood up for his constituents' health and our environment," said IEC Executive Director Jen Walling. "Illinois will be a cleaner, safer place to call home because of the leadership Simmons demonstrated this session, and we look forward to building on that legacy together in the future."
###
Category: Press Releases