Published: Thursday, November 09, 2023 08:44 AM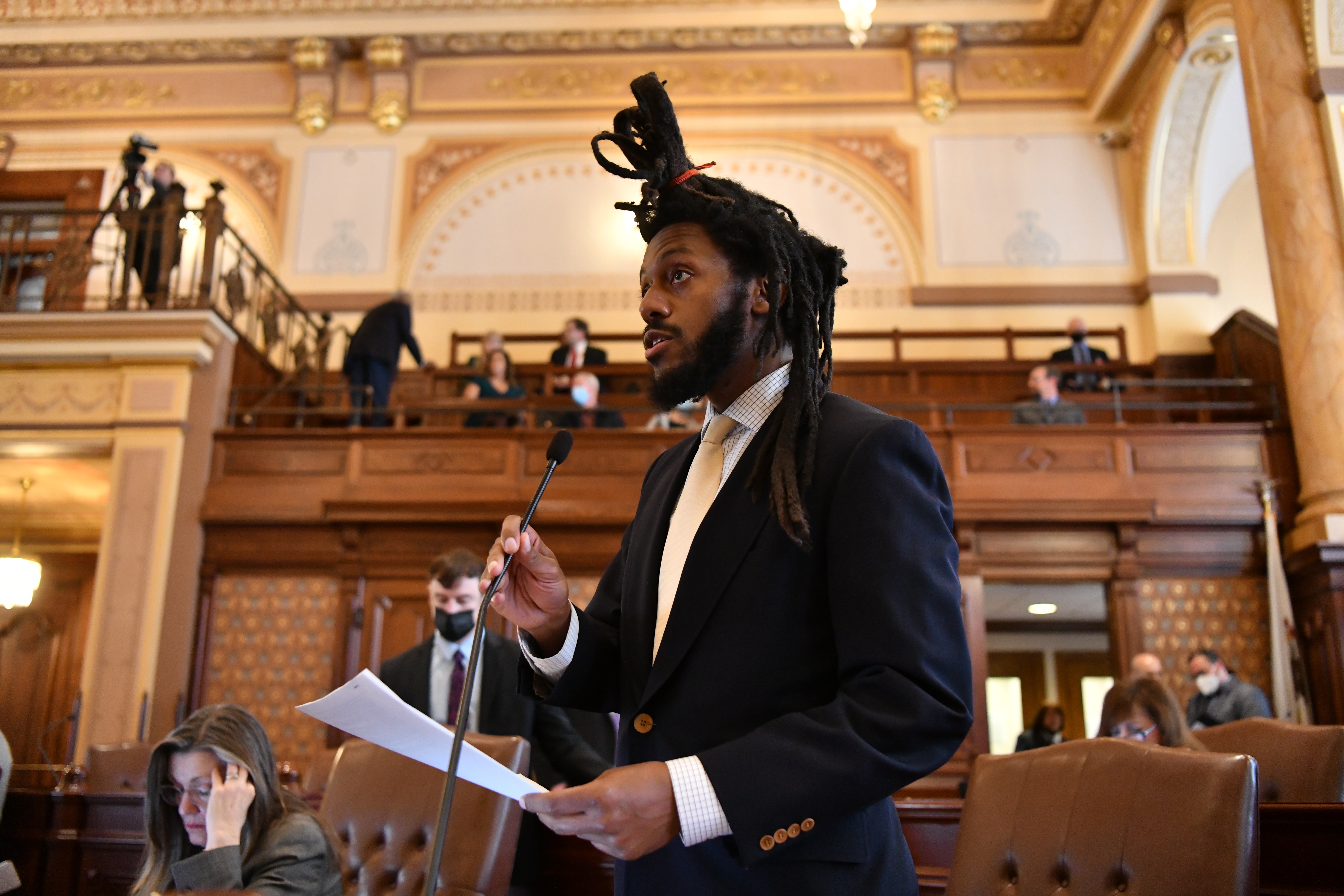 CHICAGO – In response to legislation filed in honor of Karina Gonzalez, a survivor of domestic violence who was fatally shot along with her daughter, State Senator Mike Simmons released the following statement urging support of Senate Bill 2633 to protect domestic violence survivors from guns:
"I am committed to working with my colleagues to see Karina's Bill through the legislative process. Karina's Bill will clarify and add language to the Illinois Domestic Violence Act and Firearm Restraining Order Act to allow for firearm removal earlier in the process of domestic violence orders of protection. This bill will prevent further violence, save lives and empower law enforcement to grant more protection to survivors of domestic violence. Illinois lawmakers have the responsibility to take action to prevent tragic situations like Karina's from occurring.
"This spring, I championed House Bill 3414 to protect survivors of gender-based violence and human trafficking following actions they committed in self-defense, and I remain a strong advocate for survivors of domestic violence and sensible gun laws. Karina's Bill will strengthen our laws to ensure law enforcement immediately removes firearms from the home in dangerous domestic violence situations.
"I want to thank the countless constituents of the 7th District who have called and written to my office calling for support of Karina's Bill. Access to guns is often the difference between life and death for survivors of domestic violence, and Karina's Bill is a sensible solution that will save lives. We must work collaboratively to move this legislation forward."
Category: Press Releases