Published: Monday, August 21, 2023 11:18 AM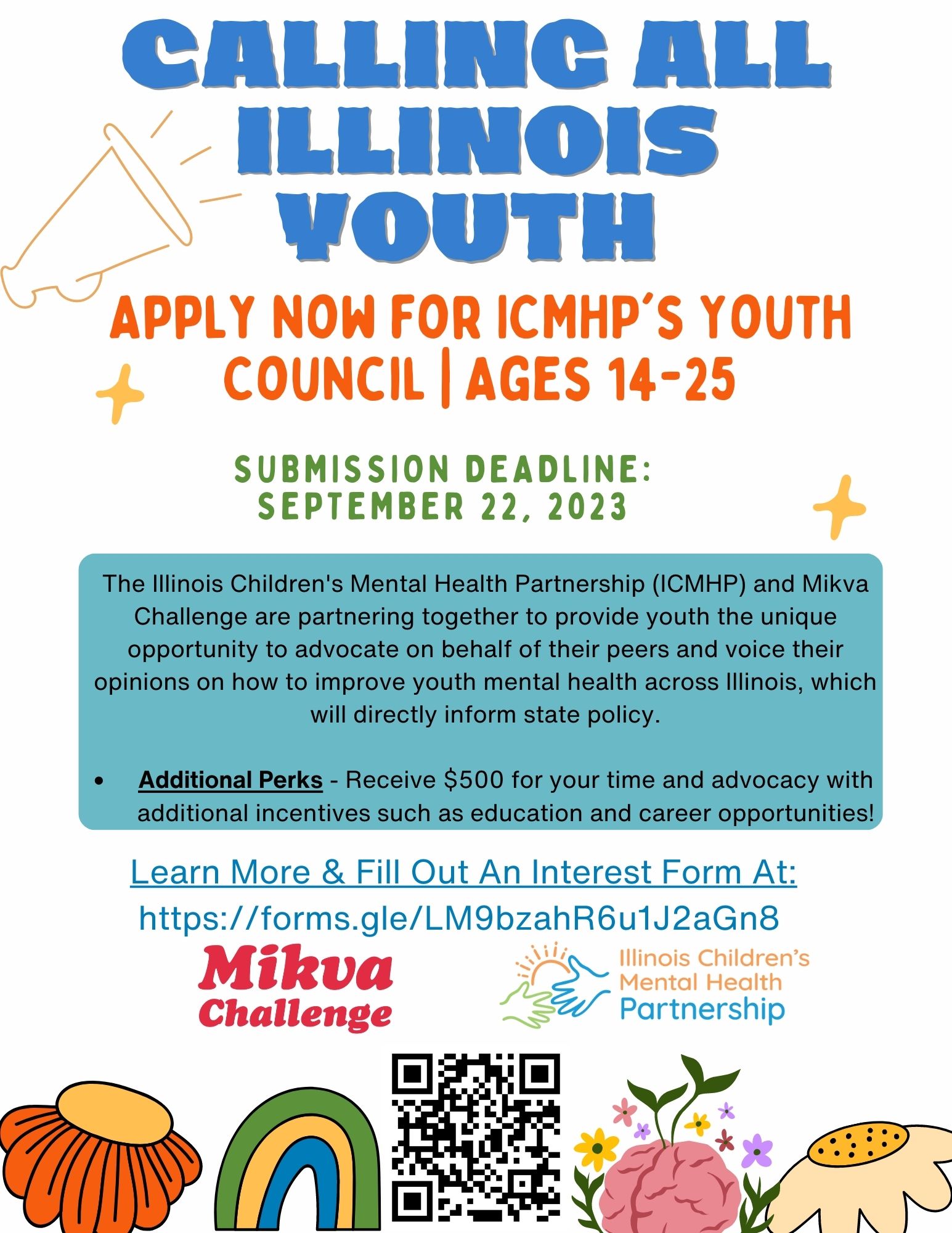 CHICAGO – Last year, State Senator Mike Simmons successfully passed a measure into law to create a Student Mental Health Council comprised of youth from across Illinois to empower students and provide them with greater mental health resources. This year, Simmons is proud to announce the first Student Mental Health Council created by his legislation is now accepting applications.
"This law was inspired by teens at my Youth Mental Health People's Legislative Council initiative, where young people flagged that they often lack the language or sense of safety to talk about what they're going through, but what they do know is that something is not right," said Simmons (D – Chicago). "Our young people who are closest to the problems their generation faces daily are the ones who have the best answers for how to address them. I am proud to have led a measure that creates the first statewide council composed of voices that honestly haven't been a part of policy discussions around access to mental health. Queer youth, black and brown youth, young women and gender-expansive youth are a few of the voices which will make up the youth council and I am thrilled to see it go live this Fall."
Simmons' measure – Senate Bill 4028 – was signed into law in the previous General Assembly in 2022 and went into immediate effect providing curricula to elementary and secondary schools for mental health resources in the state. Additionally, the measure established a Student Mental Health Council in collaboration with The Illinois Children's Mental Health Partnership to give underrepresented youth communities a voice in their mental health services.
The ICMHP is now accepting applications for their first youth council through Friday, Sept. 22 for young people ages 14-25 who are passionate about improving mental health across the state and advocating for their peers. Interested individuals can apply to serve on the ICMHP youth council here or can be nominated by an adult professional who serves youth or by a caregiver. All selected youth members will receive a stipend.
"I am grateful for the Illinois Children's Mental Health Partnership for joining me in standing up against mental health stigmas and their support for the first Youth Council. Because of our partnership, we are not only able to elevate the voices of young people both in my district and across Illinois, but we have created a pathway for them to inform and directly shape state policy to improve youth mental well-being while providing them with stipends for their time and sharing their lived experiences."
For more information, visit the ICMHP Youth Council webpage.
Category: Press Releases